Gal Meets Glam Photo
Gal Meet Glam Photo
As glitter nails são uma das grandes tendências para esta estação e eu inspirei-me nas fotografias acima e decidi ir à procura de um verniz que fizesse exactamente aquilo que eu queria para entrar no novo ano com mais algum brilho e que fosse ainda low-price, mas com alguma qualidade. E depois de tanta procura lá encontrei este que uso em baixo da marca Andreia (60). A qualidade vs preço é bastante boa, mas demorou um bocado a secar, uma vez que coloquei 3 camadas para ter este efeito!
O que acham desta tendência, gostam ou nem por isso são grandes fãs?
Glitter nails are one of the last trends for this season and I got inspired by some of the pictures above and decided to look for a nailpolish that would do exactly what I wanted to begin a fresh new year with some glitter and shine but it still was as well a low-price as with some quality.
This was the final result and I liked to use like this! Next, I'll try with just one glitter nail to stay different from the others! =)
What do you think about this trend, YAY or NAY?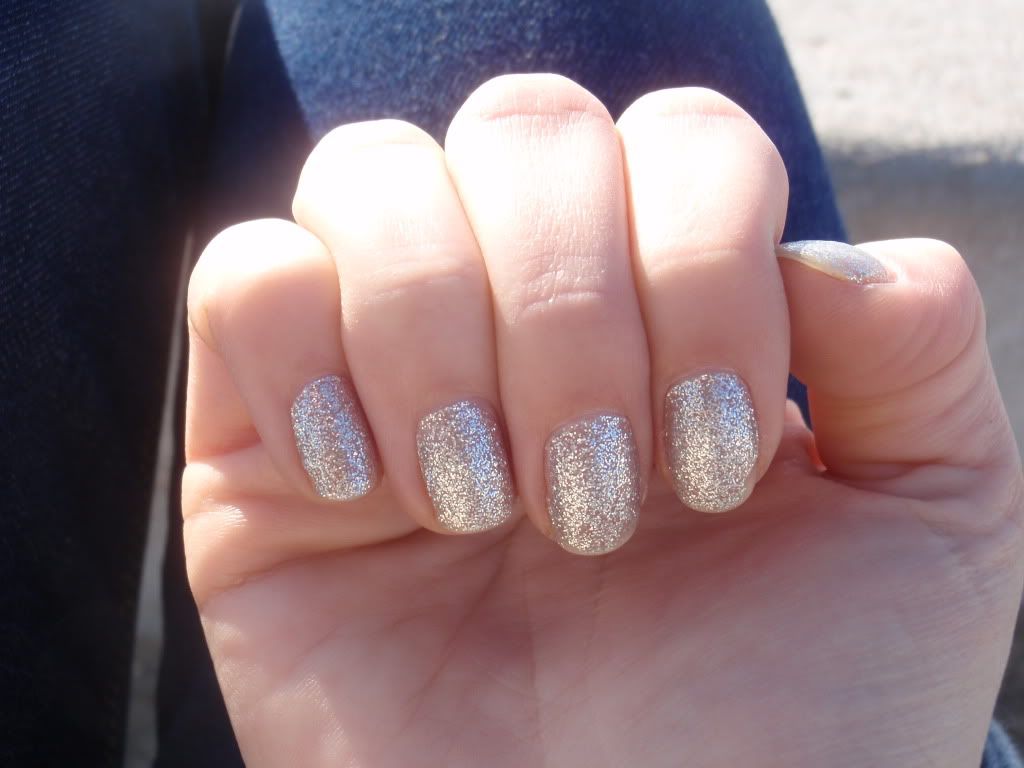 My Sweet Pearls Photos
xx