Ontem o meu dia foi mais ou menos assim no trabalho... Foi mais o que ficou para fazer do que o que foi feito! Tantos problemas e trabalhos de última hora que a lista nunca mais acaba! Ao contrário de 3ª feira que tinha sido um dia calminho, ontem foi mais ou menos caótico com "chuva" de trabalho por todo o lado...
Hoje é dia de reduzir essa longa torre de papéis!
A noite foi de faculdade que com tanto frio que estava em Lisboa quando cheguei a casa só me apeteceu jantar... uma bela taça de corn flakes!
Yesterday my day was something like that...I left more to do than what I've done! So many problems and last minute work that the list never ends! Unlike Tuesday that was a calm day, yesterday it was more cahotic with work "raining" for everywhere...
Today is the day to decrease that big paper tower!
The so cold night was from university that when I got home I just wanted for dinner... a lovely and hot corn flakes mug!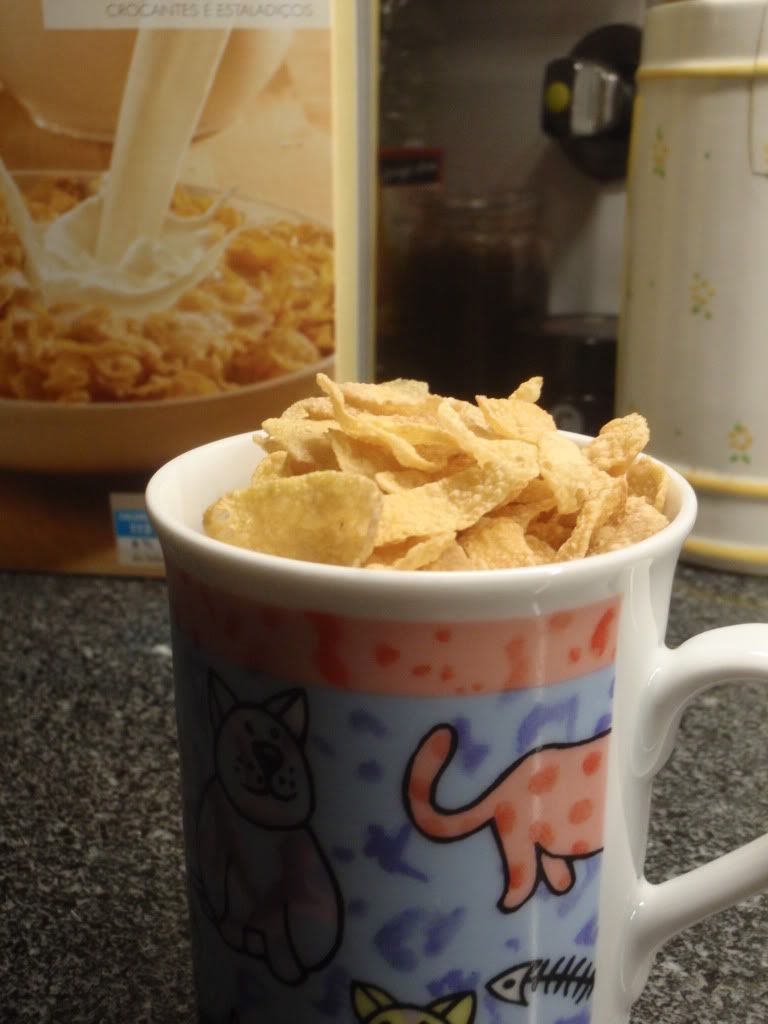 Dinner last night!
My sweet pearls Photo
Como foi o vosso dia meninas?
How was your day girls??
xx