This time I'm bringing you a new editorial that surfaced on the web lately from Pepe Jeans London!
They presented their 2012 Spring Summer Ad Campaign shot and directed by Alasdair McLellan, with the stylist Jane Nau, the advertising features an urban city backdrop with a retro vintage appeal. The models, Claude Simonon, Edie Campbell, Suki Waterhouse, Jacob Young and Rob Moore graze the covers.
"Did you see Pepe?" is the question that everyone is doing in this new global advertising. With this question the brand gives us the opportunity to sneak at privacy in "Pepe"'s style, which actually occurs daily in the streets of London.
Using the streets of London's Soho as a background for the campaign, a team of young people anxious to Pepe.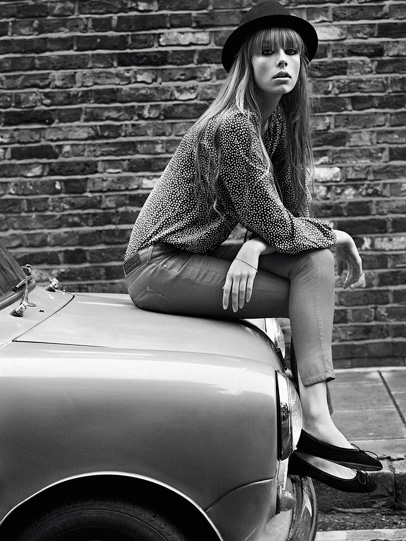 The pictures are very fashionable and fun for Pepe Jeans.
As for the clothes, we can see the continuation of the trend of the last year for a vintage style with large plastic retro glasses, round, square or trapezoidal shape and black or tortoise color. With the B&W pictures, we might not really see how the clothes are but it gives them a vintage look and to us more attention to the shape and patterns.
Also leaving you a video from the campaign.
What do you think of the campaign?