Acabei de me aperceber que o meu Patterns Board no
Pinterest
está cheio destas calças... Está-me a parecer que virão umas destas cá para casa... São giríssimas e dão uma frescura e ânimo ao look!
The whole post in english at the end! =)
Mas cuidado que o uso das mesmas requer alguma atenção quando pensarem na conjugação.

- Uma das possíveis conjugações que não tem nada que enganar é um top/camisa de cor lisa com uma das cores principais das calças que não compromete ou o branco ou preto para quem tiver mais receio em arriscar, e com uns acessórios - não arrisquem em coisas muito extravagantes, keep it simple!
- Riscas também será uma óptima opção de escolha ou então como podemos observar numa das imagens com uma peça também estampada, mas com algo extra liso para cortar um pouco os "demasiados" estampados.
- Ainda vai a dica com as respectivas alturas, se forem mais baixinhas escolham um padrão mais pequeno e o contrário para quem for mais alta com um design de grande escala.
- Blazers são sem dúvida algo muito fácil de conjugar para manter um pearly look em dias mais frescos.


Ah, e claro escolham preferencialmente umas calças com cores que possam facilmente conjugar com aquilo que já têm no vosso guarda-roupa! Será mais fácil e poderão ainda poupar algum dinheirinho para comprar outra coisa! =)


Podem encontrar em.../
You can find at...
- Moschino (left), Stradivarius (right)
- Zara
- Massimo Dutti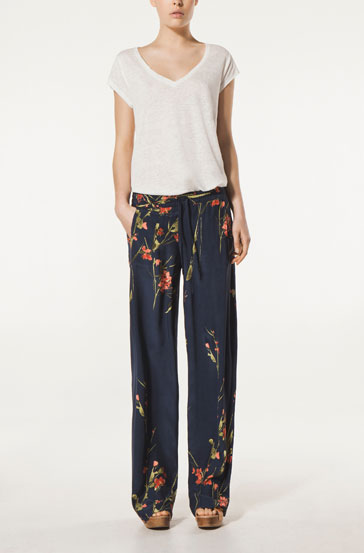 - Nelly
- Romwe (left) and Citizens of Humanity (right)
Podem usar assim: /
You can wear like this: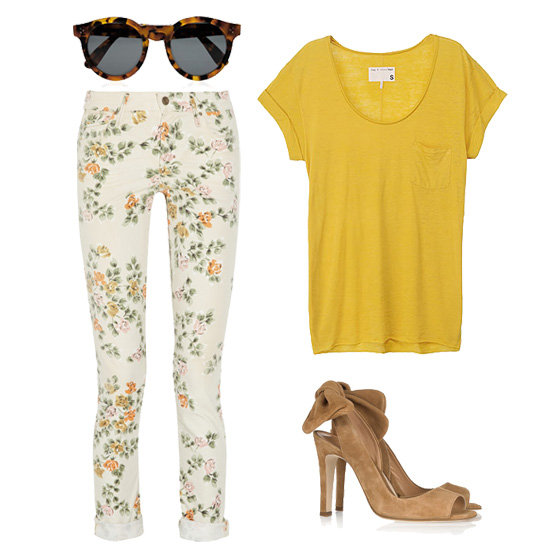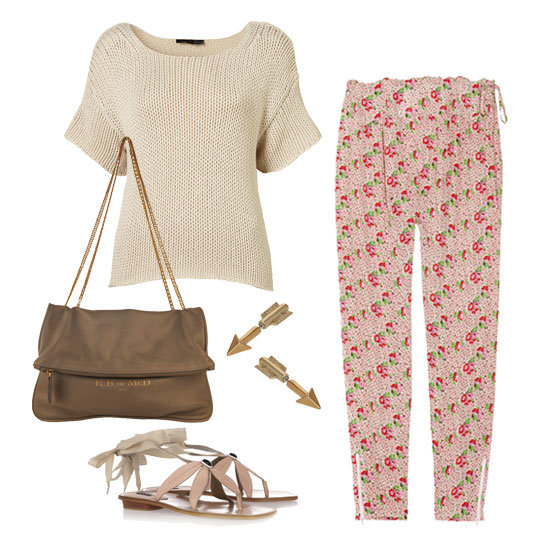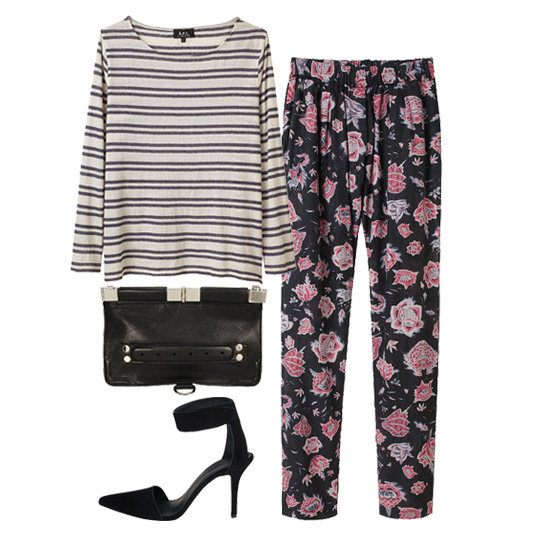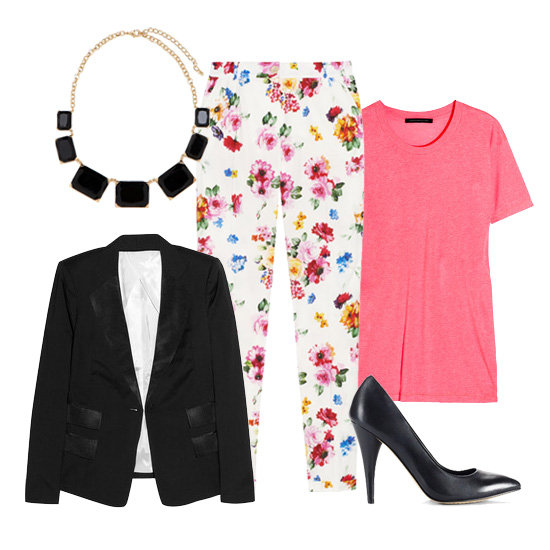 Dica extra: Para quem tem maior receio, vai a dica de experimentarem em casa quando estiverem mais confys e sem qualquer stress, como o daquele que temos quando nos precisamos de despachar! =)
I recently found out that my Pinterest Patterns Board is full of this pants... And I'm thinking that there's some of them coming home with me... They're totally cute and gives to the look some freshness and cheer!
But be careful...
Try to keep it simple when you're coordinating.
- You can wear it with a solid color in the top or shirt like black or white or one of the main colors from the pants and with some accessories - but go easy on it!
- Stripes are also a great choice or maybe another print as we can see in the pictures but then wear it with something solid to keep things a little soft.
- If you're small, you'll want to go with a smaller pattern and if you're tall, you can get away with a bolder, large-scale design. Either way, pick a color that can easily blend into your current wardrobe and so you can save your money! =)
- Blazers are the pieces that you can also wear for a pealy look in colder days.
Extra tip: For the girls who have greatest fear, try it at home when you're more confy and no stress, like the moment when we're in a hurry! =)