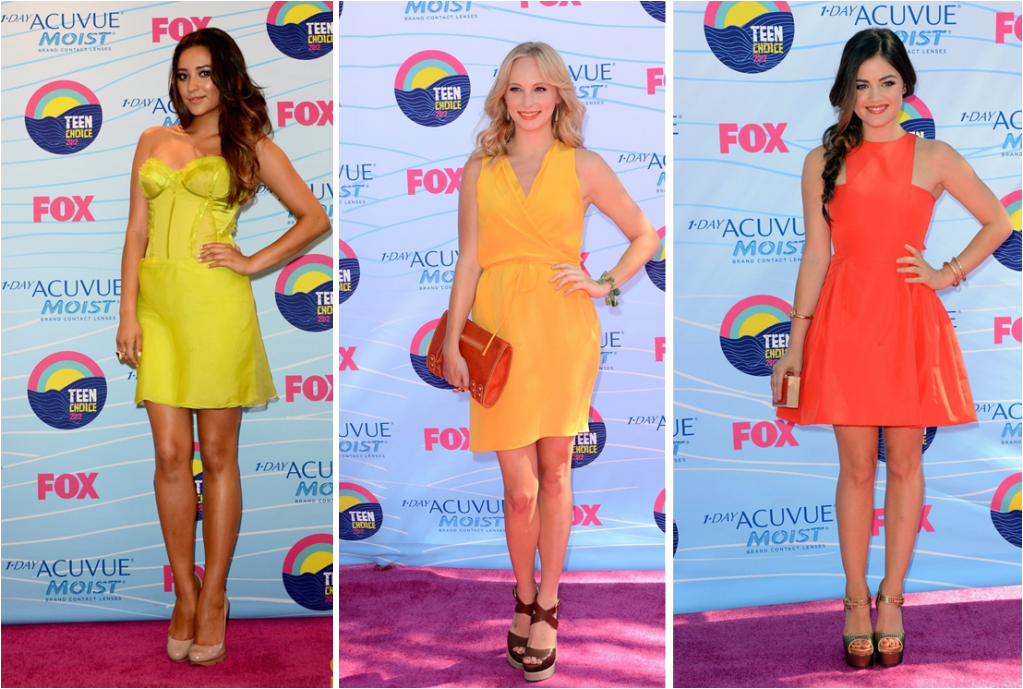 The 2012 Teen Choice Awards were this Sunday in Universal city, California and the pink carpet couldn't be more pretty and glamourous. A lot of color filled the ceremony and Demi Lovato and Kevin McHale were the hosts. The show also included the performance of Justin Bieber and the summer sensation Carly Rae Japsen with her greatest hit "Call me maybe" to close out the show with a b-day message to Selena Gomez for her 20th anniversary! I love this song!! I just can't stop singing it since March, can you believe it?? It's on my playlist everywhere! =)
The big winners of the night were "The Twilight Saga: Breaking Dawn - Part 1", "The Hunger Games", Justin Bieber with 4 awards and Taylor Swift who won everything what she was nominated!!
But now... Let's talk about the dresses, right?? OMG! Most of them were stunning! I love them all, the colors, the textures, the designs, the hair, the shoes, everything! I'm showing you just a few but these are some of my favorites! But for you I'm selecting my top 5 list:
1. Lucy Hale (orange dress)Wes Gordon dress, Brian Atwood - she looks a-m-a-z-i-n-g!! The cut from the dress, the braid and those shoes are the perfect combination for a summer party! Want every single piece!
2. Selena Gomez with her pink Dsquared2 dress and heels by Herve Leger. I just love this pink!! And her, she's too cute and seems sweet! There's something on her I like! Ordering that dress!!
3. Lea Michelle in Versace dress and shoes. This girl is turning into a fashion diva in cerimonies! Seriously! She always looks great and this perfect shinny dress looks great on her tan. Love the cut and also reminds me my LWD I showed the other day for its flower details printed in the dress. Take a look! Ms. Donatella Versace, pleaseeee could you send me this dress??
4. Taylor Swift with Maria Lucia Hohan dress and Prada shoes in a greek inspiration look that I really love made her one of my favorite looks! Her always simple style, hair and earings are perfect! Very country, don't you think?
5. The last favorite one was very hard to choose cause I probably don't really love the dress but I like the way it look on her: Holland Roden with Alice + Olivia dress and Christian Louboutin heels. I think she looks really cute! Probably her hair color with the print of the dress, right?
I could stay here speaking about each one of the dresses but...
(maybe I'll do it on facebook, let me know!)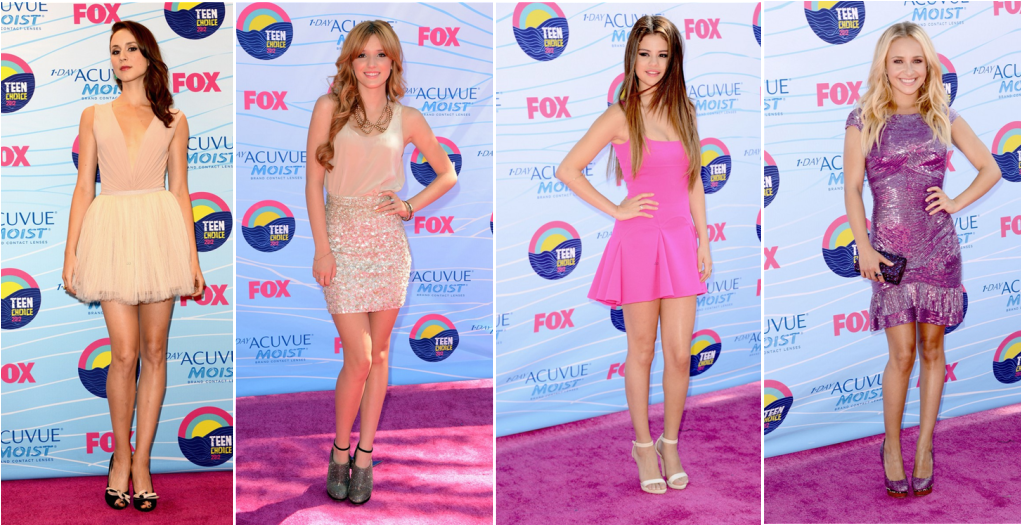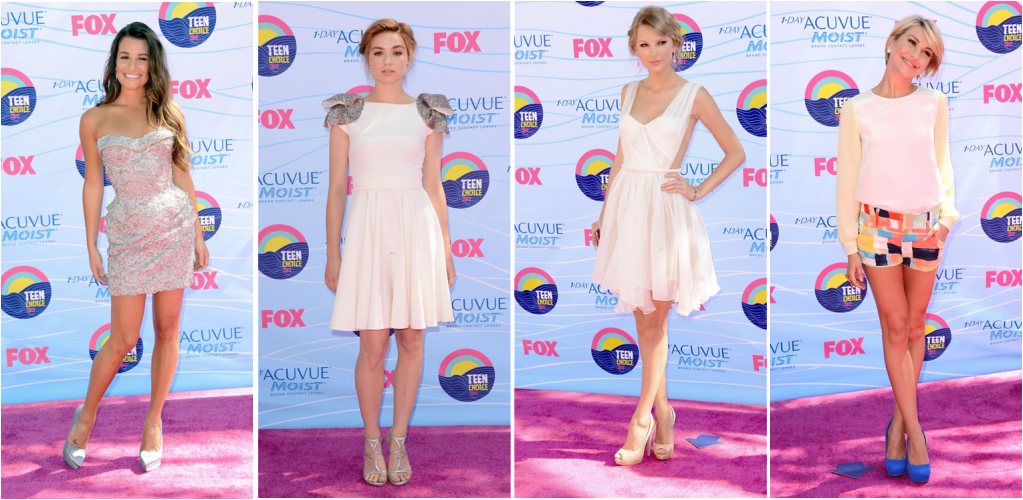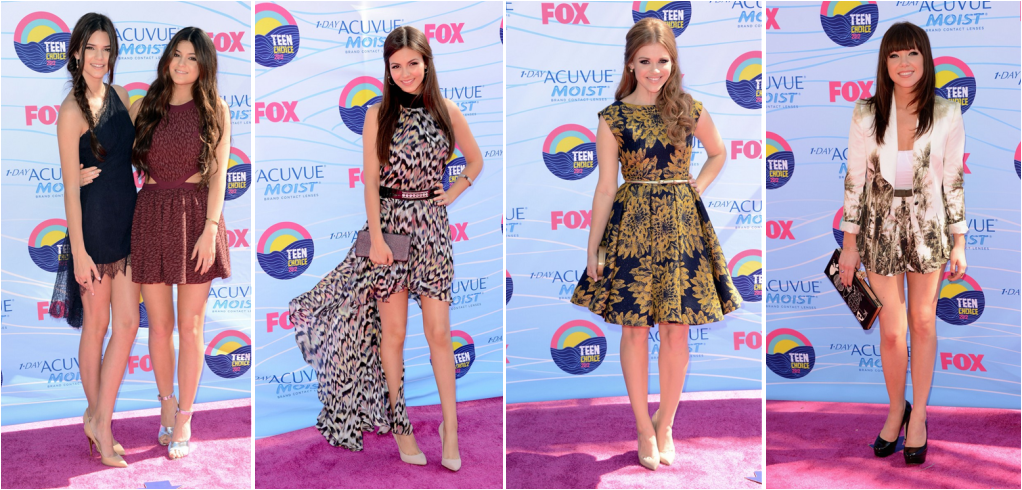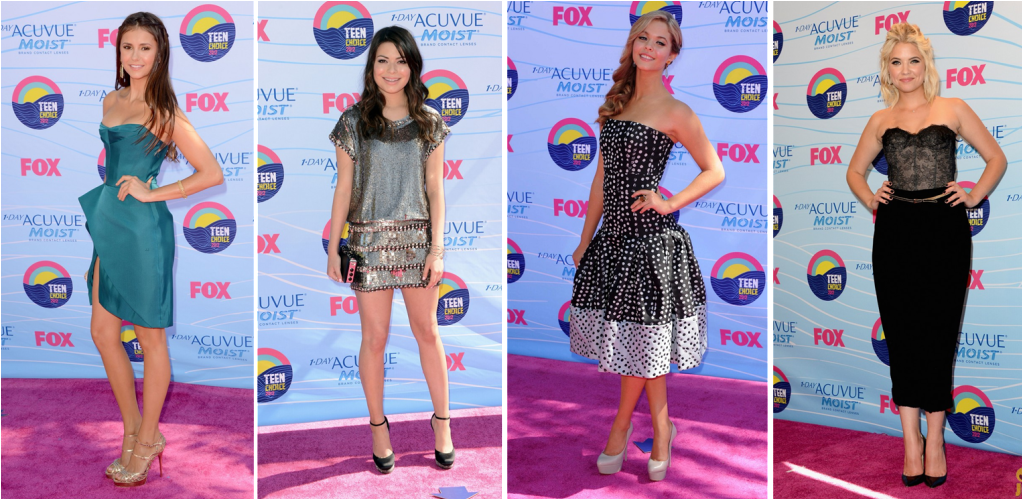 Which ones are your favorites??
Love,
I