In today's outfit post I'm about to show you one of my favorite necklaces that I've got last summer and one that I love to put on in so many summer outfits. This beauty mixes the ocean blue and golden in a very pretty design where I can display in a very sophisticated way. You can also wear it with a simple dress (short or long) for a more formal party. (If you want in some other post I can show you how I usually wear this necklace in different outfits. Just let me know by leaving a comment below.)
This day I woke up in a blue mood and so I paired a blue v-neck t-shirt with my dark blue high waisted pants I showed you here accessorizing it with a brown belt, gladiator sandals and of course my statement necklace to make the difference in my outfit and making me feel even prettier!
Once more we can confirm that the accessories can make the difference!! Keep it simple in everything else and you're ready to go and shine like a pearl!
What do you think about this outfit?? Hope you like the pictures!
You can also follow me on Facebook and Twitter, so let's do some likes and tweets and don't forget to share with your friends!! Let's raise together!!
Para o look de hoje tenho para vos mostrar um dos meus colares favoritos de sempre que comprei no Verão passado já com um feeling de que se iria usar ainda mais nas estações seguintes! Adoro-o, uso-o imenso e conjugo-o de maneiras super diferentes para diferentes outfits. Esta beleza conjuga um azul mar e um dourado num design lindíssimo onde é possível estar disposto de uma maneira muito sofisticada!
Também o podem usar com um vestido simples (curto ou comprido) para uma festa mais formal e vão ver que vão fazer a diferença! (Se quiserem posso fazer um post dedicado a este género de colares onde sugiro diferentes looks para o usarem. Para isso, deixei-me um comentário abaixo.)
Neste dia acordei com um blue mood e por isso, usei uma t-shirt azul com decote em v com as minhas calças de cintura subida que já vos mostrei
aqui
onde conjuguei com um cinto e sandálias gladiador castanhas e claro o meu statement necklace para fazer a diferença no meu outfit e para me sentir ainda mais bonita!
Mais uma vez podemos confirmar que os acessórios podem fazer a diferença!! Keep it simple no resto e estão prontíssimas para sair e brilhar que nem pérolas!!
O que é que acharam deste outfit?? Espero que gostem das fotografias!
E já sabem que me podem seguir também no
Facebook
e no
Twitter
! Por isso, vamos lá a fazer um like na página do blogue, tweets e não se esqueçam de partilhar com os vossos amigos!! Vamos crescer todos juntos!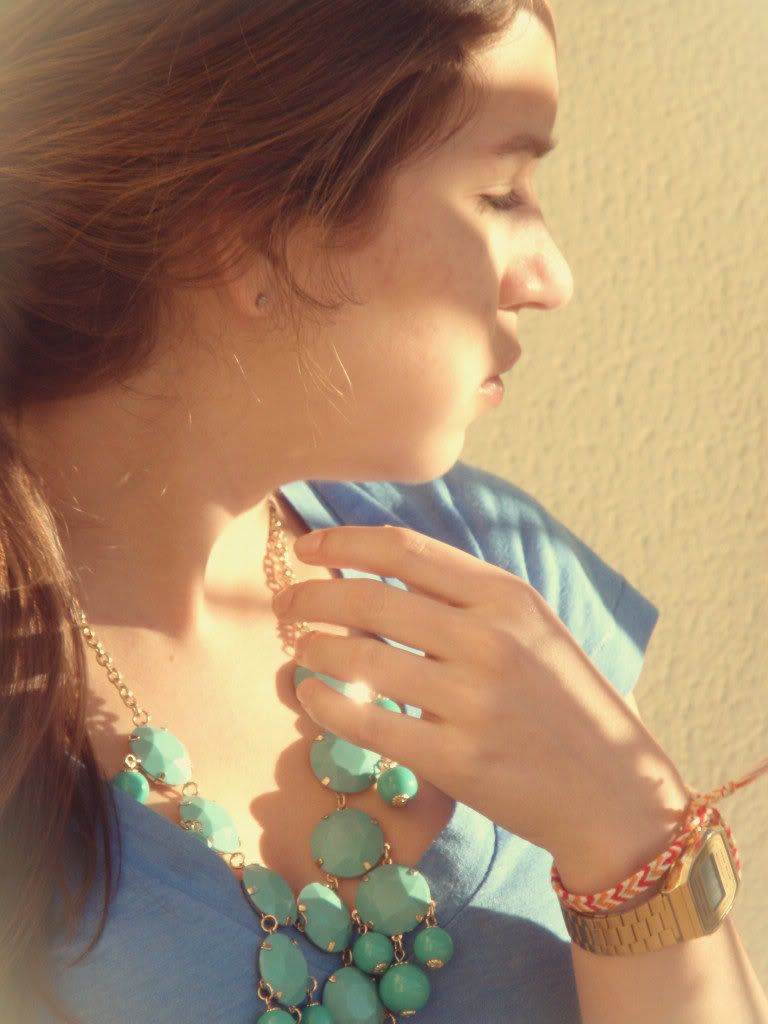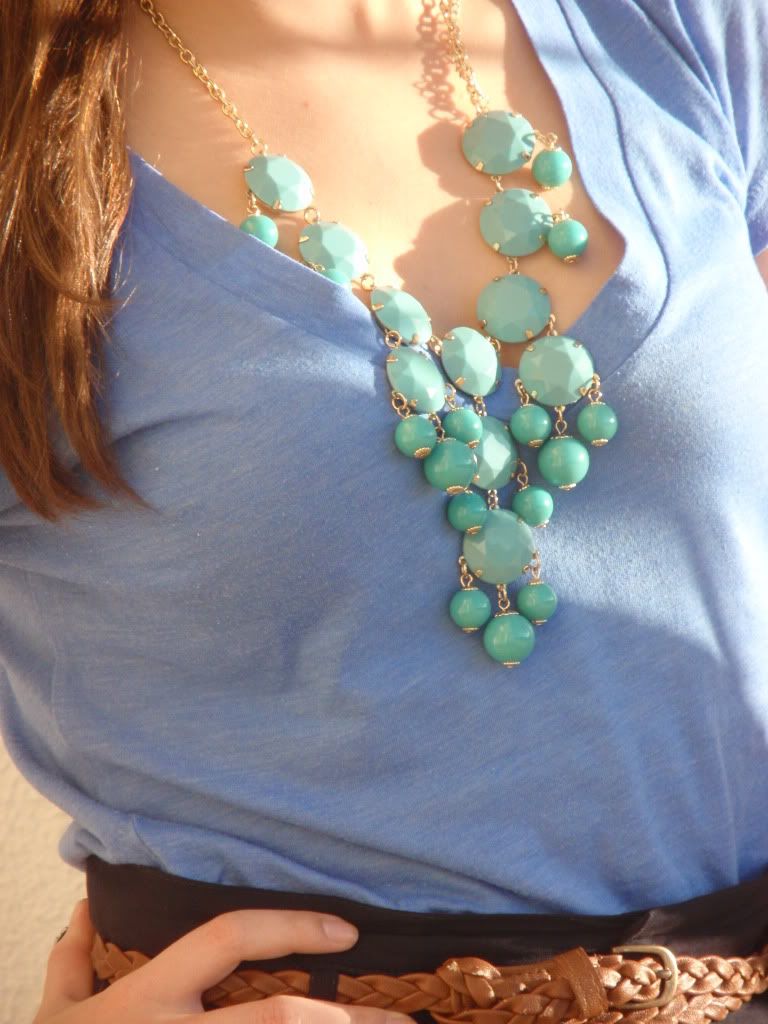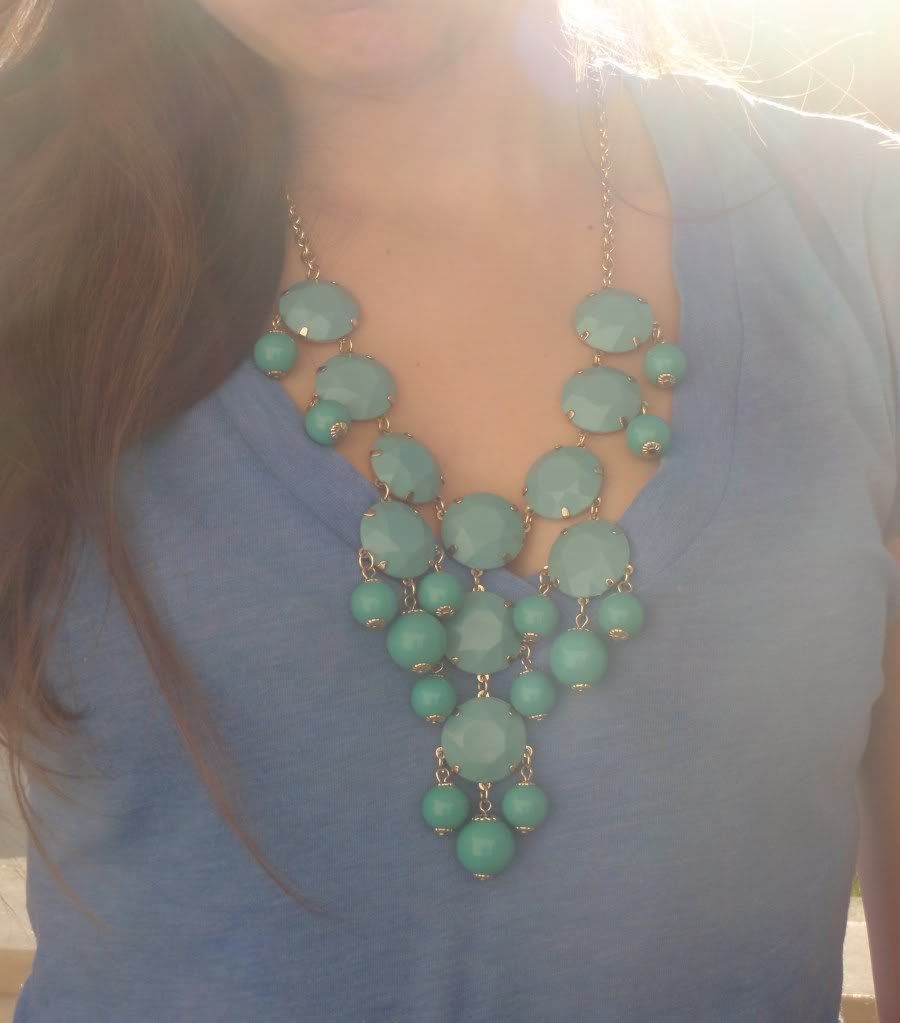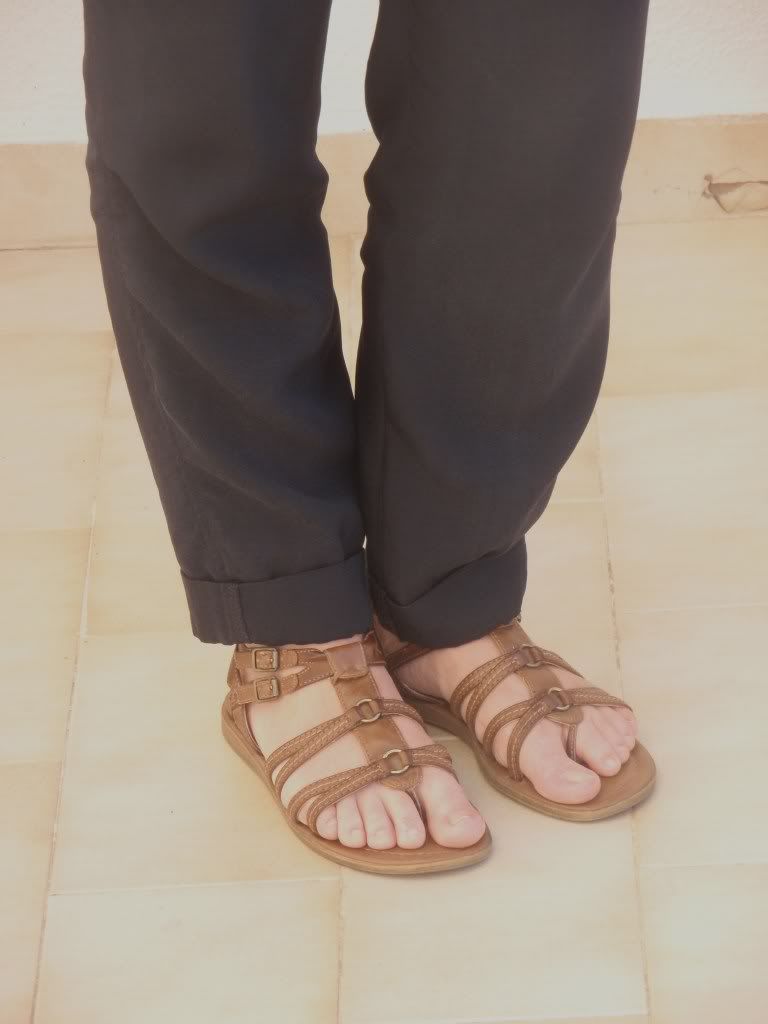 T-shirt: Urban Outfiters
Pants
: Zara
Sandals
: Aldo
Belt
: Aldo
Necklace
: H&M
Friendship bracelet
: MySweetPearls
Watch
: Casio
Love,
I