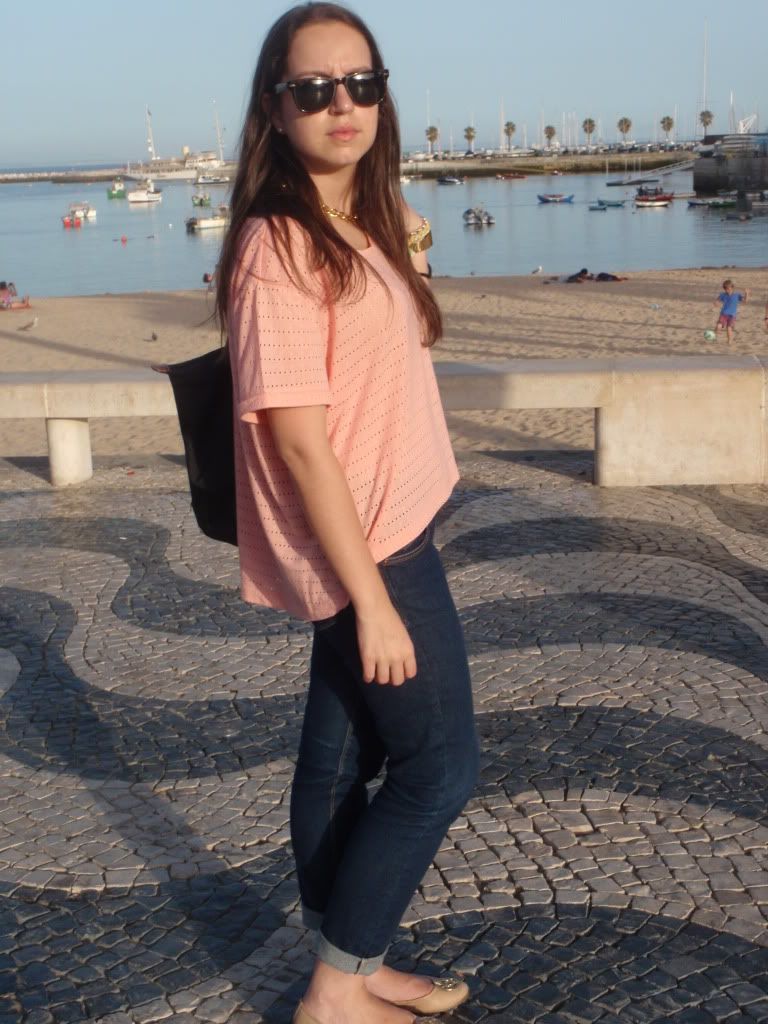 And Friday is here and I can't wait to leave the office! Once yesterday I didn't post anything due to some personal problems today I have to show you a trend that I've been adopting lately when I wear jeans for more silly days - we can say that I'm mixing the boyfriend jeans and the low-slung skinnies.
I actually think that you can make a very minimalistic look with this trend looking simple but also very fashionable. To join the jeans trend I wore a simple t-shirt with one of my favorite summer colors - coral. This day I decided to combine with some golden details with my chain necklace and watch also because my flats has a golden detail.
The set for these pictures was Cascais, one of my favorite places to chill and also have fun, after a quick "bussiness visit".
Hope you enjoy the pictures and wish you an amazing weekend!!
Thank you for all your comments!
Finalmente Sexta-Feira chegou e mal posso esperar por sair do trabalho!! Uma vez que ontem não consegui publicar nada aqui no blog por alguns problemas pessoais que surgiram, hoje tenho para vos mostrar uma tendência que tenho adoptado bastante ultimamente em dias mais ventosos e mais frescos - uma mistura dos boyfriend jeans e das low-slung skinnies (acho que conseguem perceber o que estou a tentar reproduzir).
Para conjugar com esta tendência escolhi uma t-shirt simples com uma das minhas cores de verão - o coral. Neste dia decidi-me por combinar estas duas peças com alguns detalhes dourados com o meu chain necklace e o relógio, também porque as minhas sabrinas têm um detalhe na frente da mesma cor.
Espero que gostem das fotografias que acabei por tirar num fim de tarde em Cascais, num dos meus locais preferidos para passear e espairecer, depois de uma rápida "visita de negócios".
Tenham um óptimo fim-de-semana e mais uma vez obrigada por todos os vossos comentários!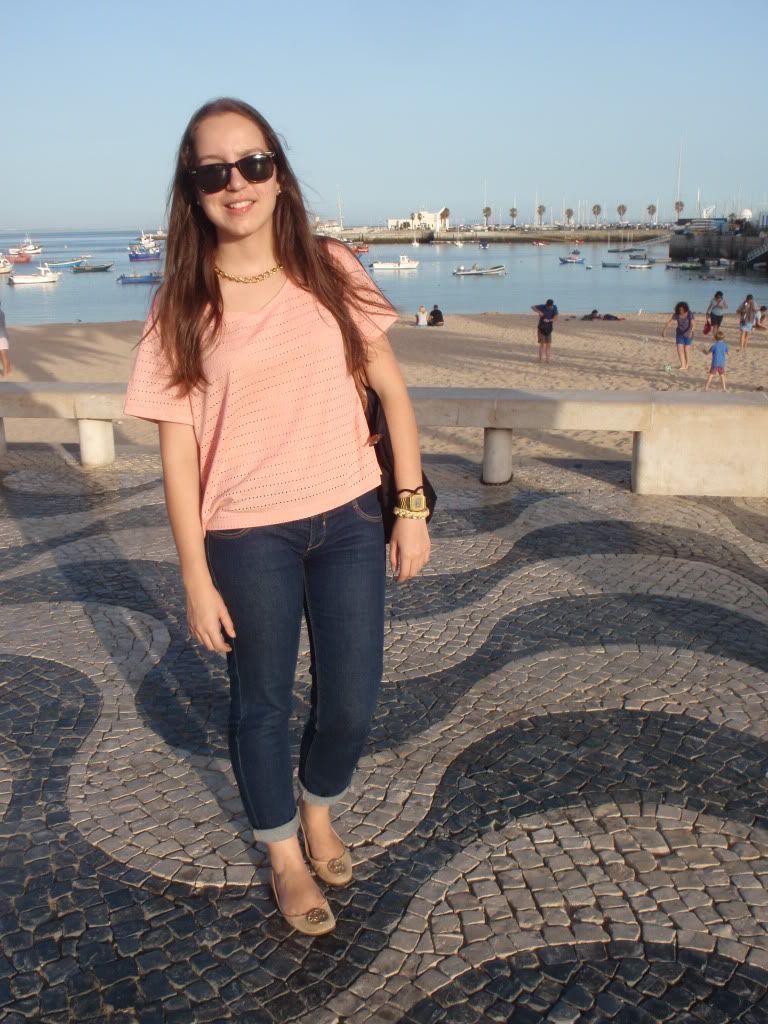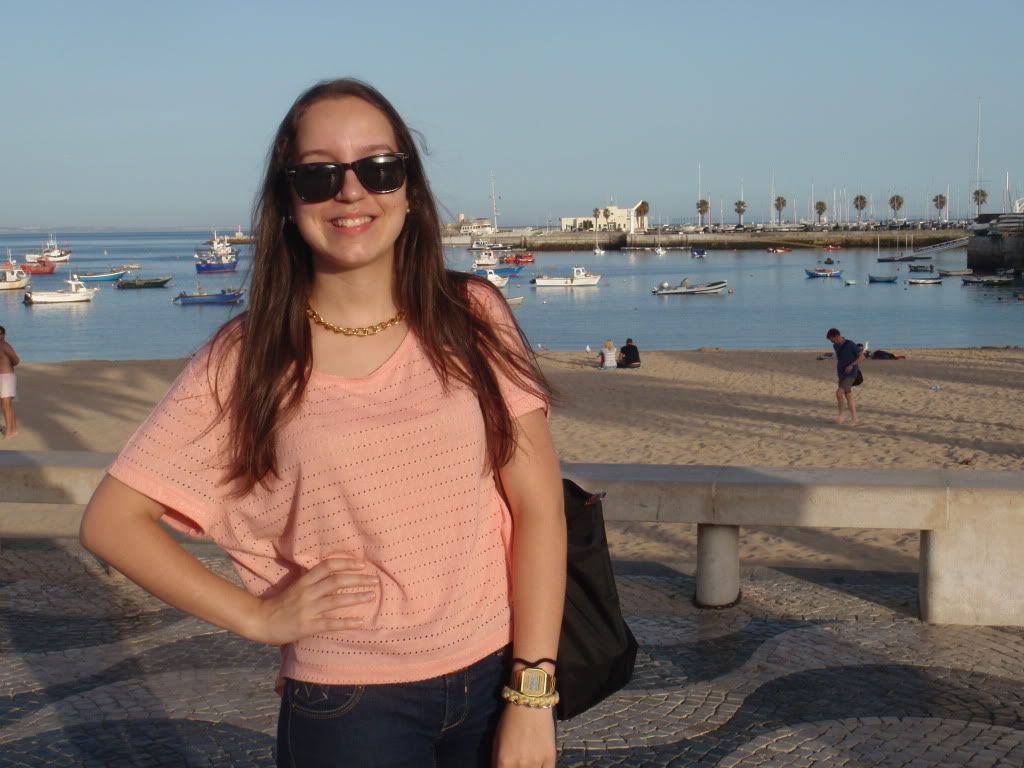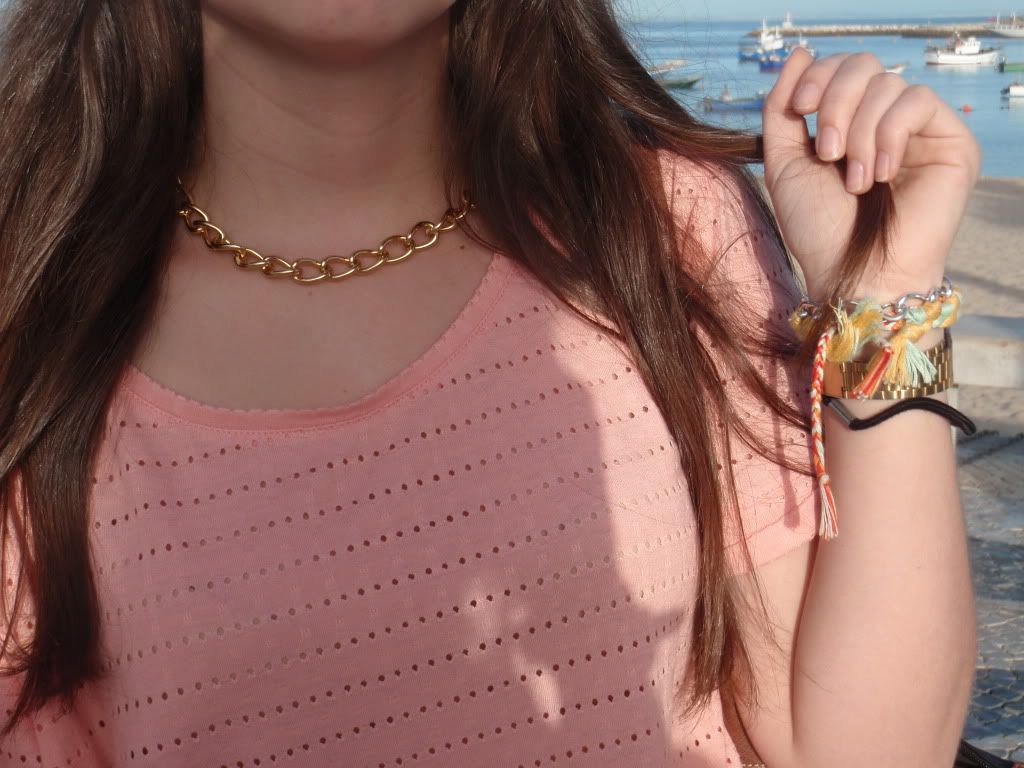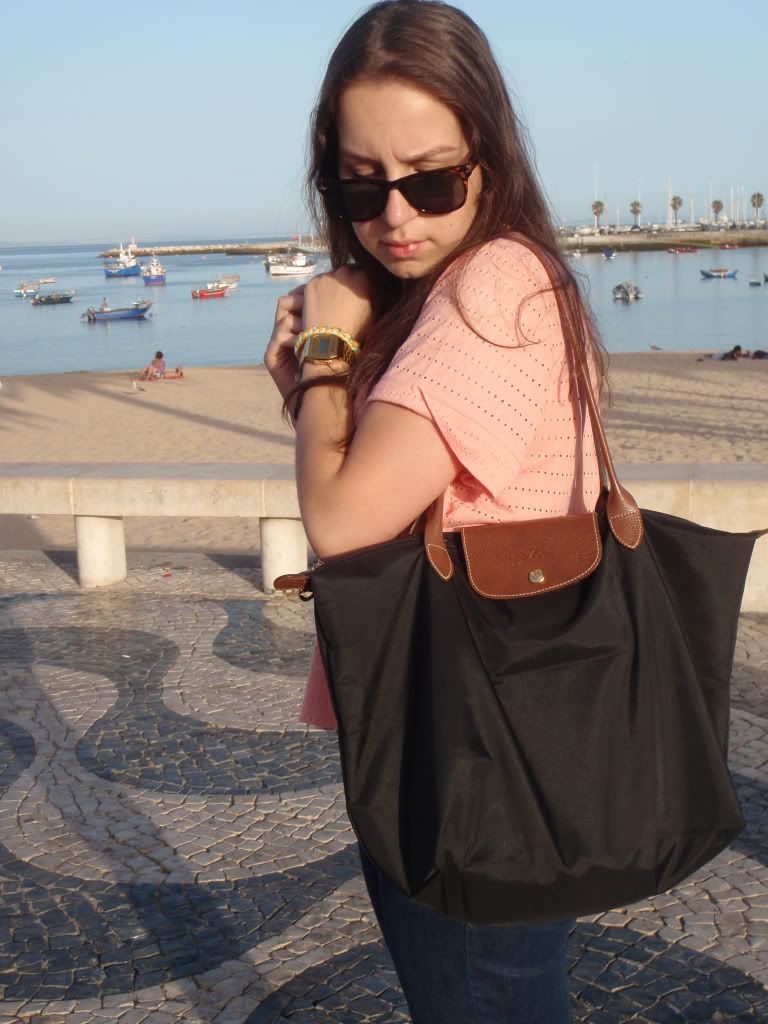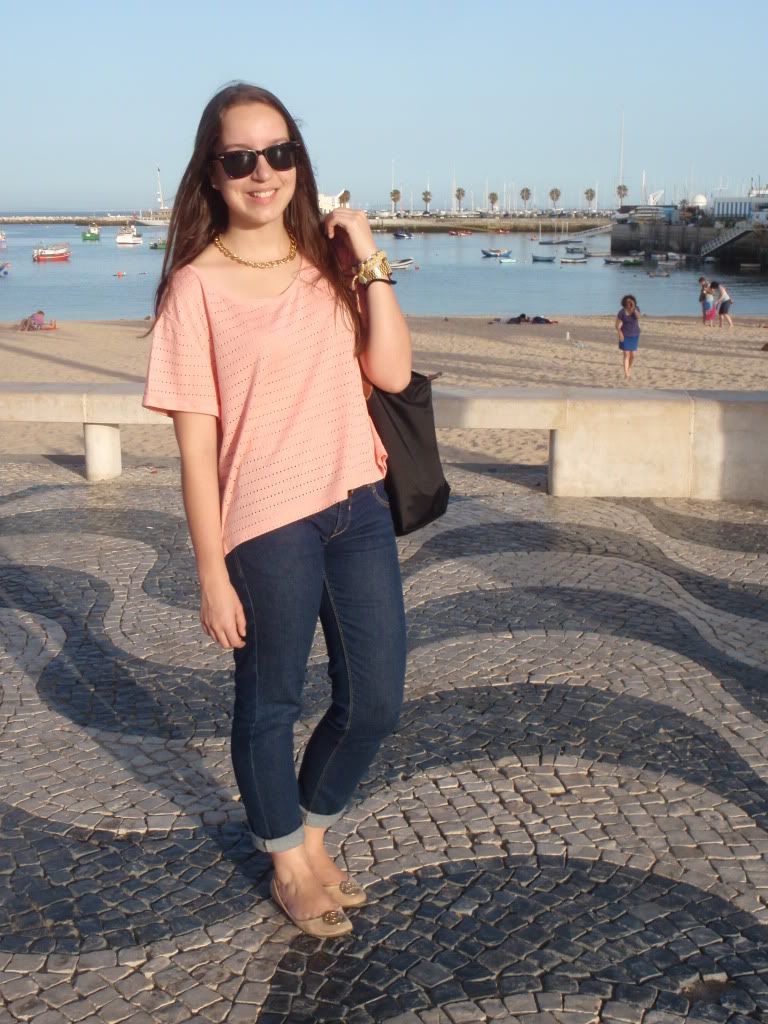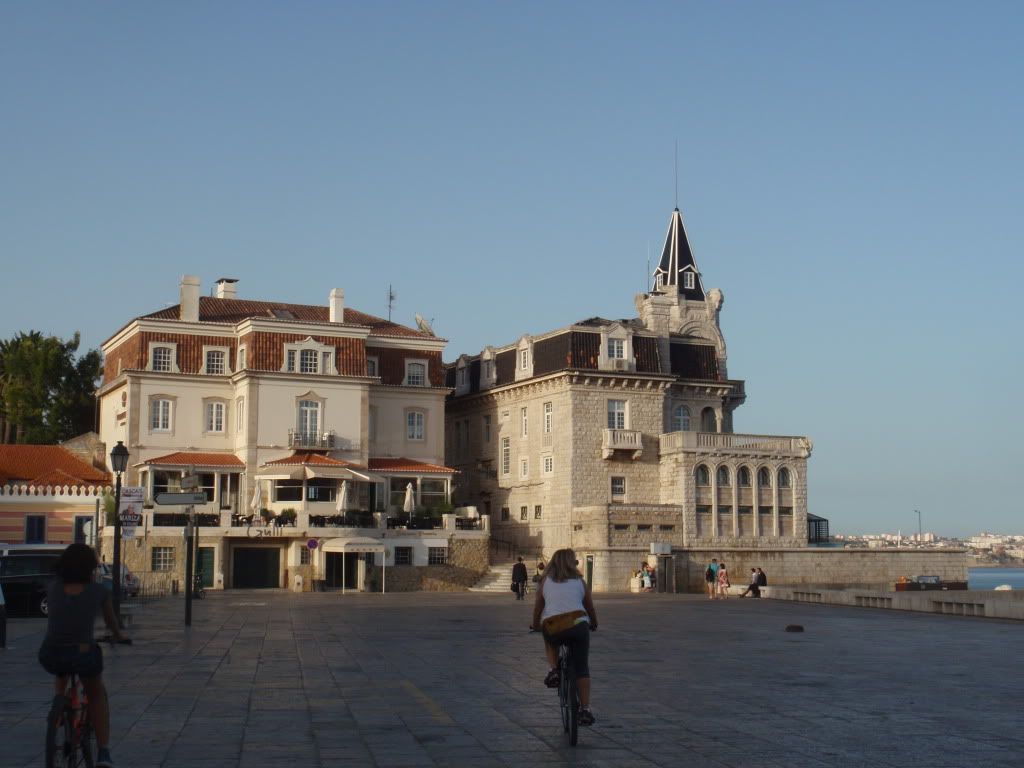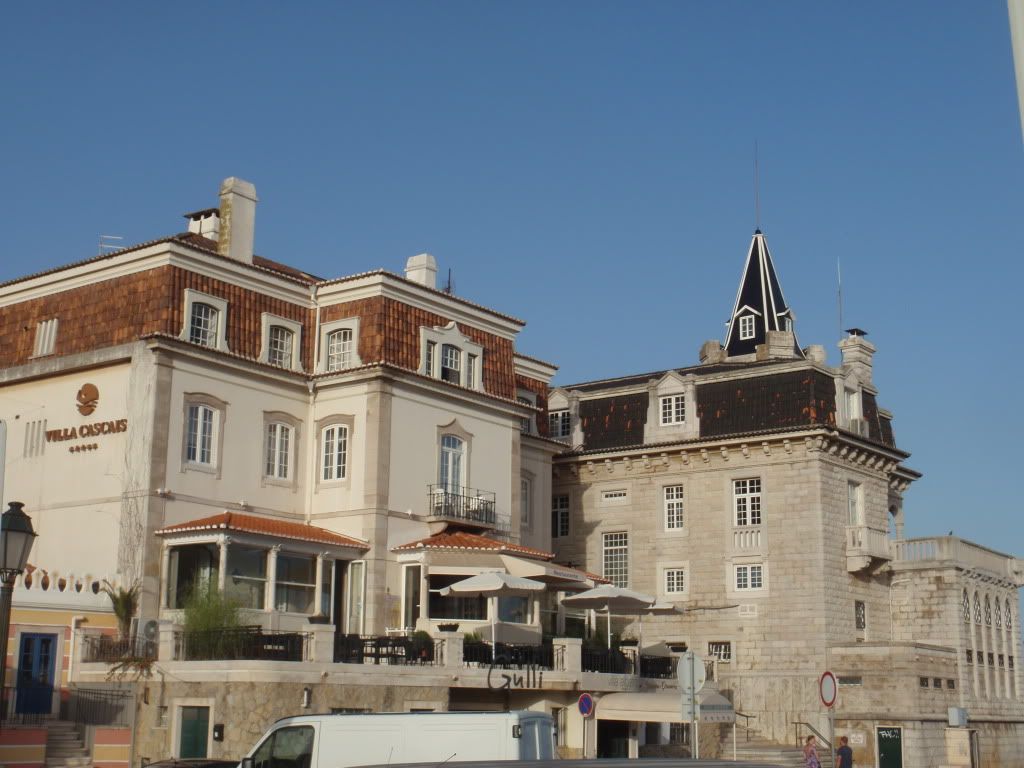 Isn't this place amazing??
Não é lindo este lugar??
T-Shirt: H&M
Jeans: Blanco
Flats: Aldo
Handbag: Longchamp
Necklace: MySweetPearls
Bracelets: MySweetPearls
Watch: Casio
Sunglasses: Oysho
Love,
I