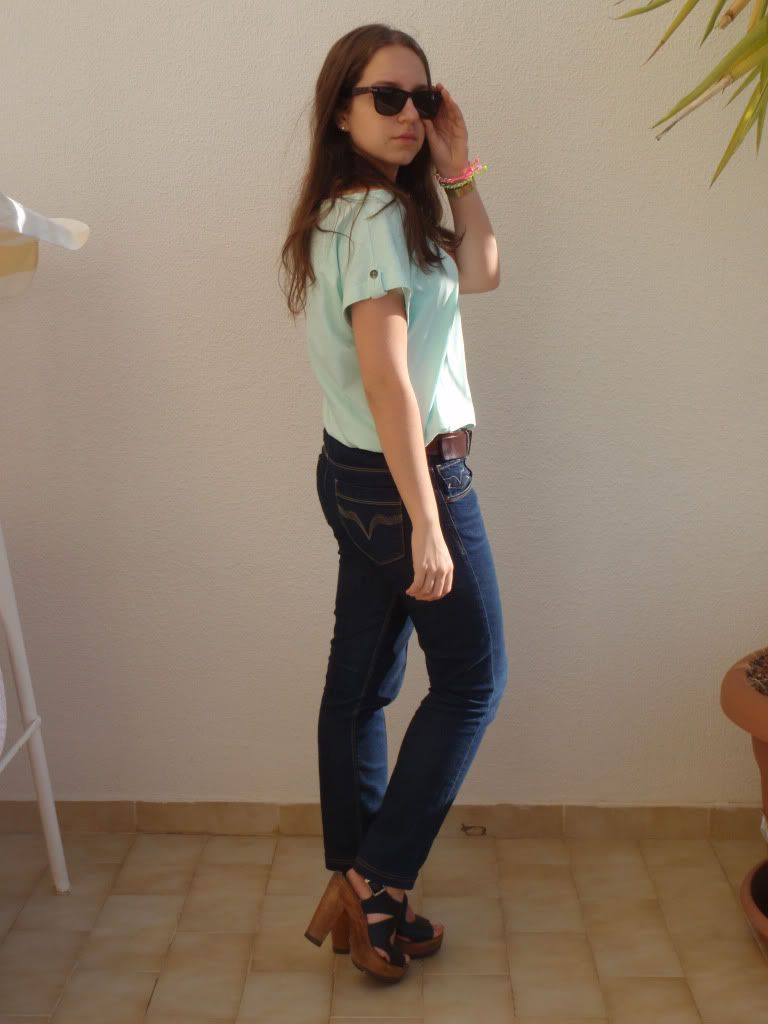 Ok, I know what you might be thinking, that all my posts are with blue... but I just figured with these pictures lately I have a lot of blue... So well, my wardrobe contains black, white and blue in major but also some diferent bright colors but more for vacations... ahah!
Today I choose for the outfit a t-shirt I didn't wear in a while and it's one that I really like the color, it's mint - one of the 2012 summer trends. This is a huge t-shirt almost dress, but I worked it in a point to wear it with some jeans or skirts. To accessorize this look I put on my high sandals and to contrast with the mint tee I choose my neon bracelets, yellow and pink, one of my favorites for this summer! Aren't they amazing? Very bright!
What do you think of the look? Let me know!
Hope you like the pictures and have a pearly day!! It's Friday!!! And I'm in just a few hours of my vacations!! Yeah!
Ok, já sei no que é que devem estar a pensar... que parece que todos os meus post têm azul... mas, eu só percebi agora que as fotografias que tenho tirado ultimamente têm sempre azul... Por isso, vamos lá ver... se calhar o meu armário contem maioritariamente preto, branco e azul, ok, mas também tem cores muito alegres que são mais para usar em tempo de férias... ahah!
Para hoje escolhi uma t-shirt que já não usava há muito tempo e que tem uma cor que eu gosto imenso, mint - uma das tendências deste Verão. Esta é uma t-shirt enorme, quase vestido, mas que muitas vezes a adapto para vestir com calças ou uma saia. Para conjugar com estas peças escolhi umas sandálias altíssimas e para contrastar com a cor da t-shirt coloquei umas das minhas pulseiras preferidas neon, amarelo e cor-de-rosa. Não são lindas? Super vivas e fluorescentes! Perfeitas para o Verão!
O que acharam do look? Let me know!
Espero que gostem das fotografias e tenham um "pearly day"! É SEXTA-FEIRA!!! E eu estou apenas a umas horas das minhas férias!! Yeah!!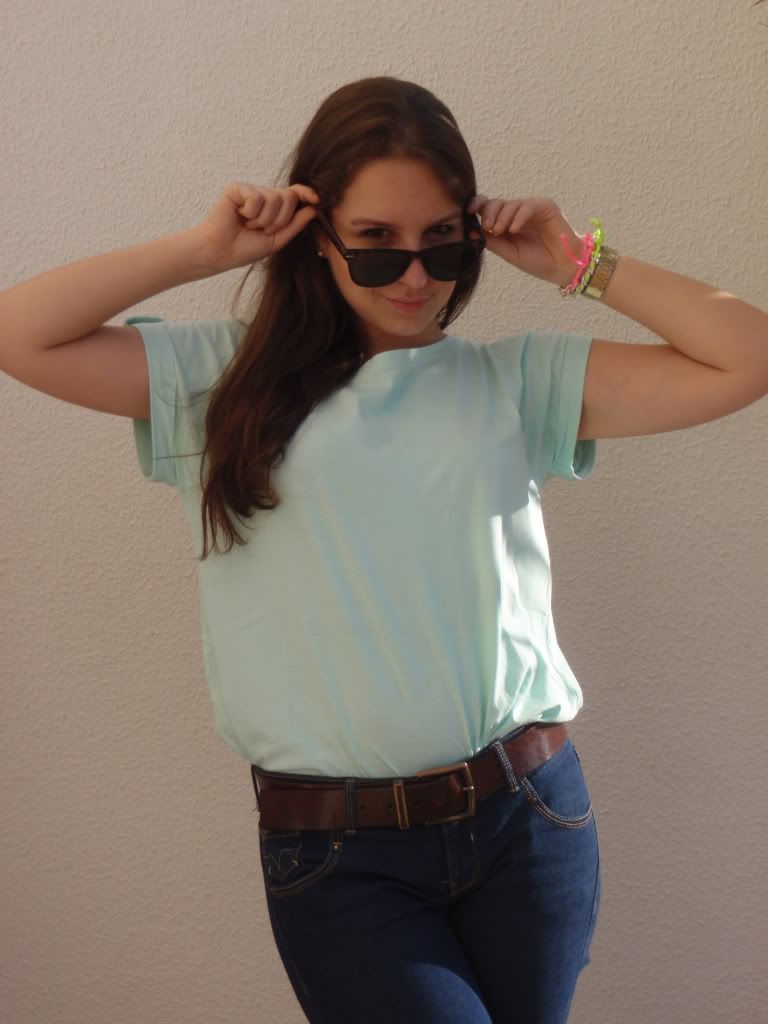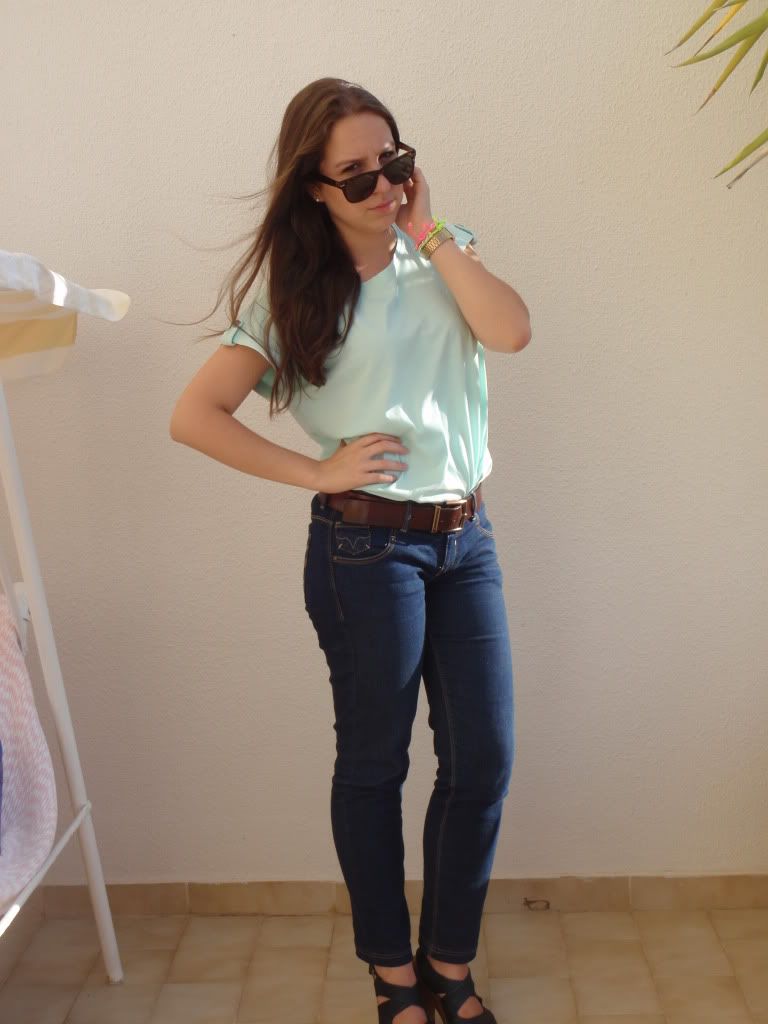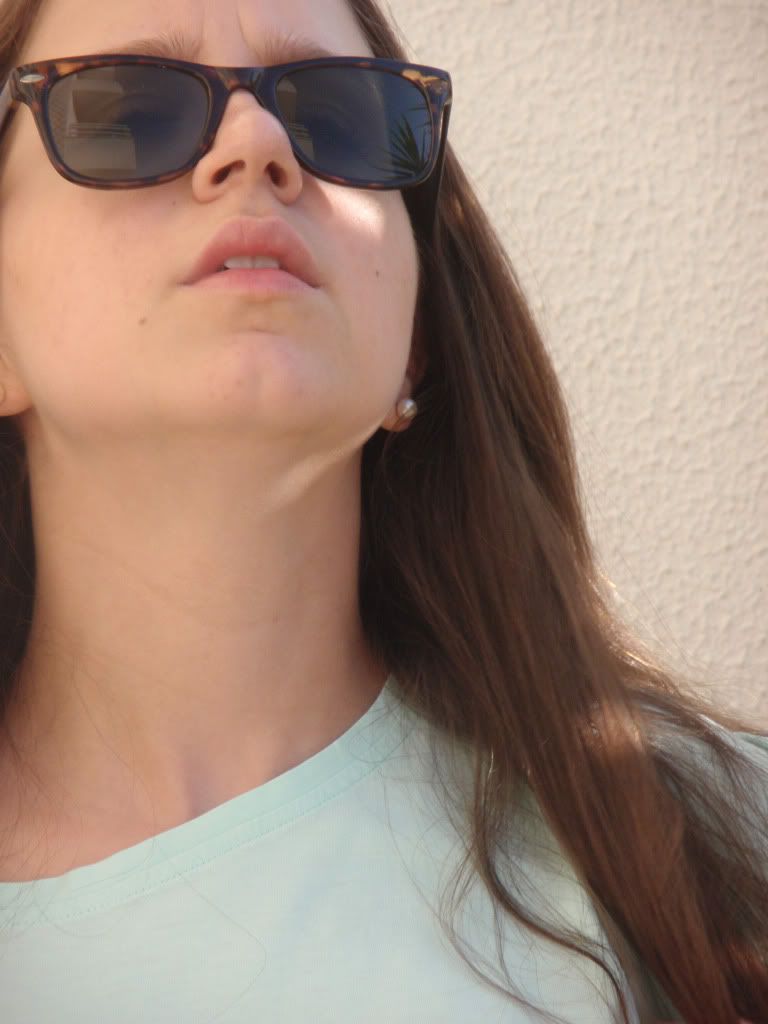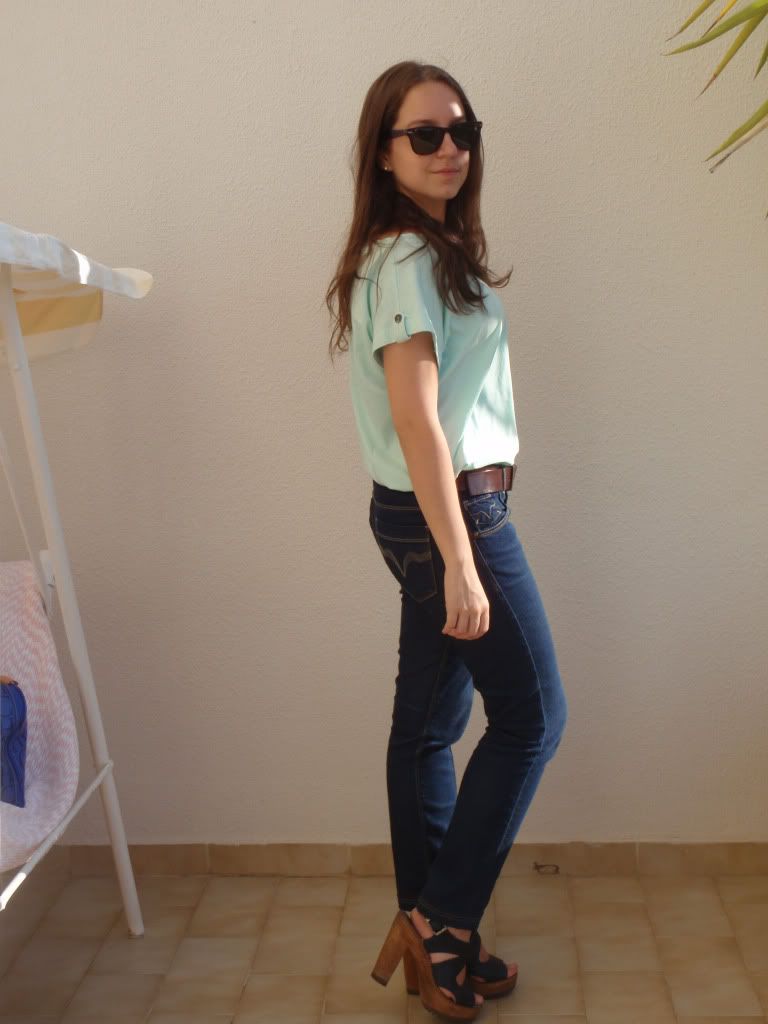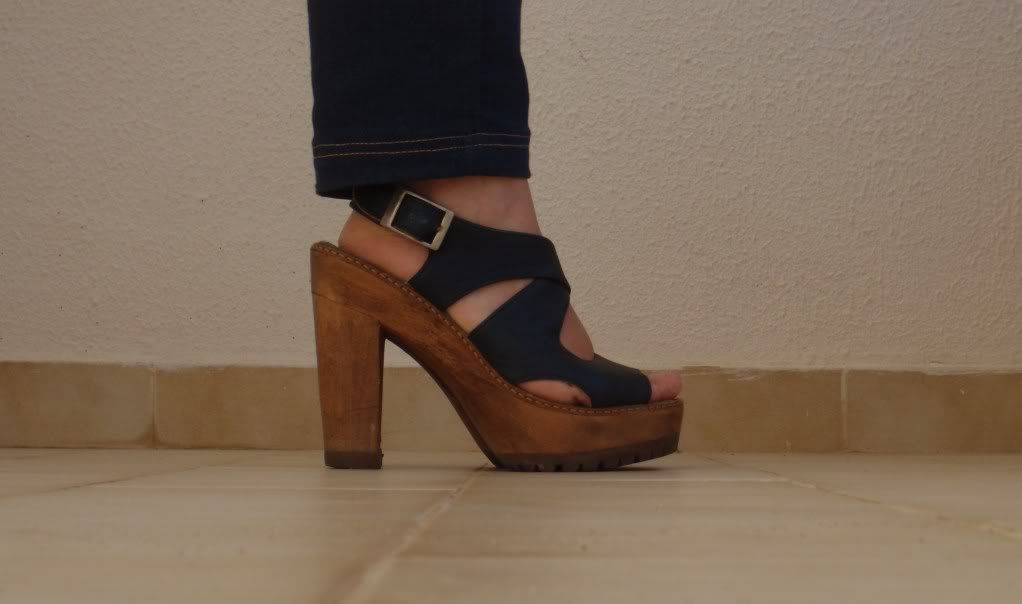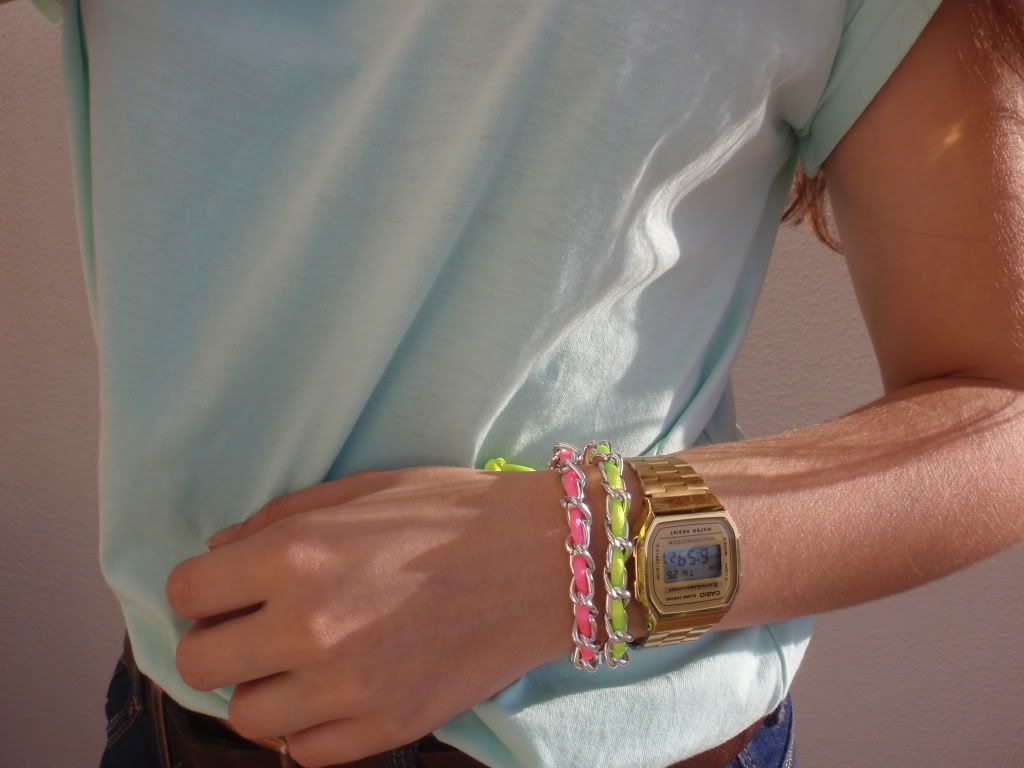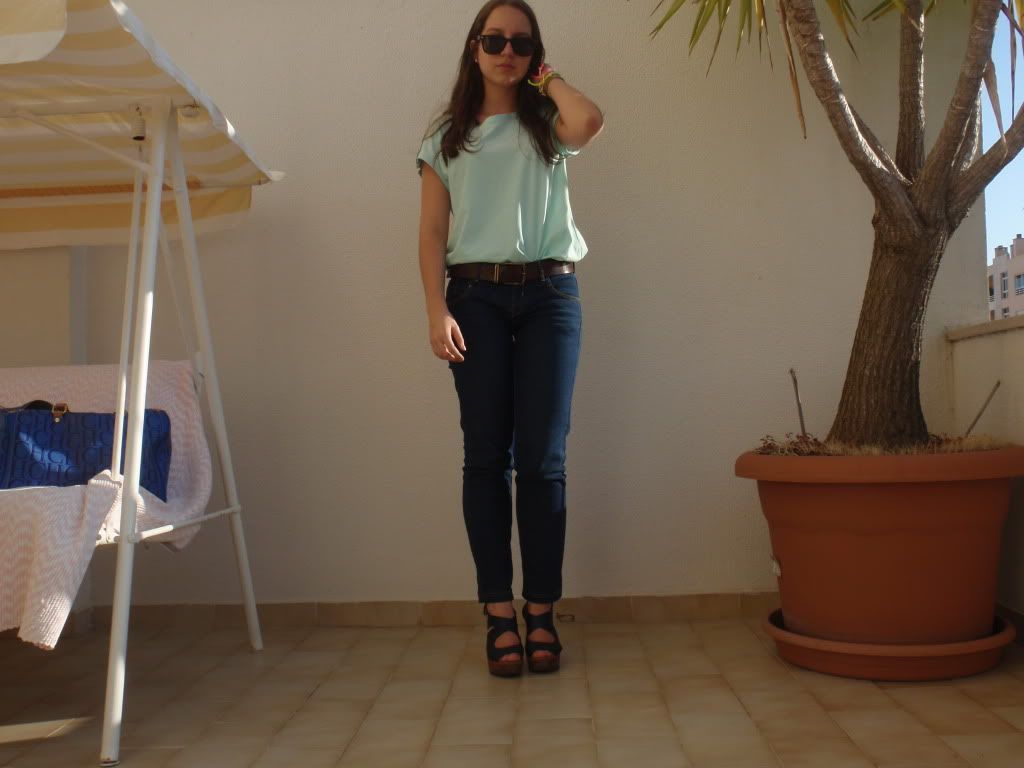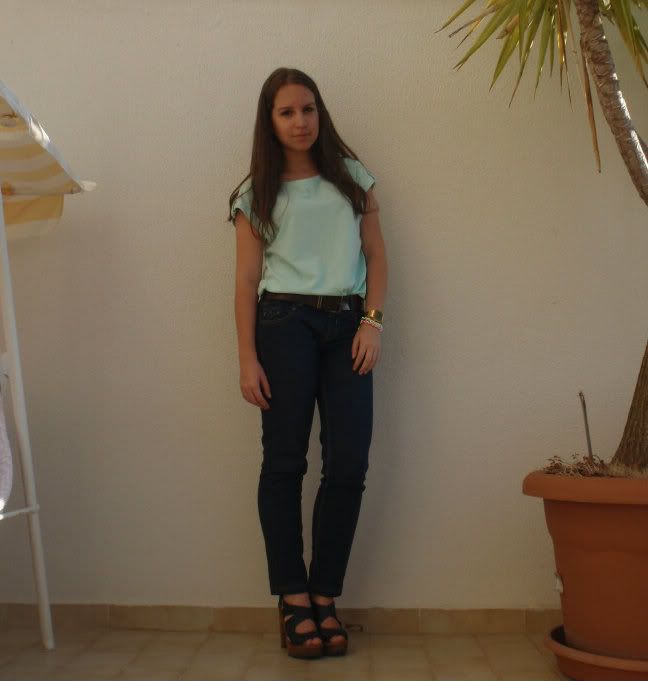 T-shirt: LaRedoute
Jeans: Blanco
Sandals: Xuz
Neon Bracelets: MySweetPearls




Love,
I