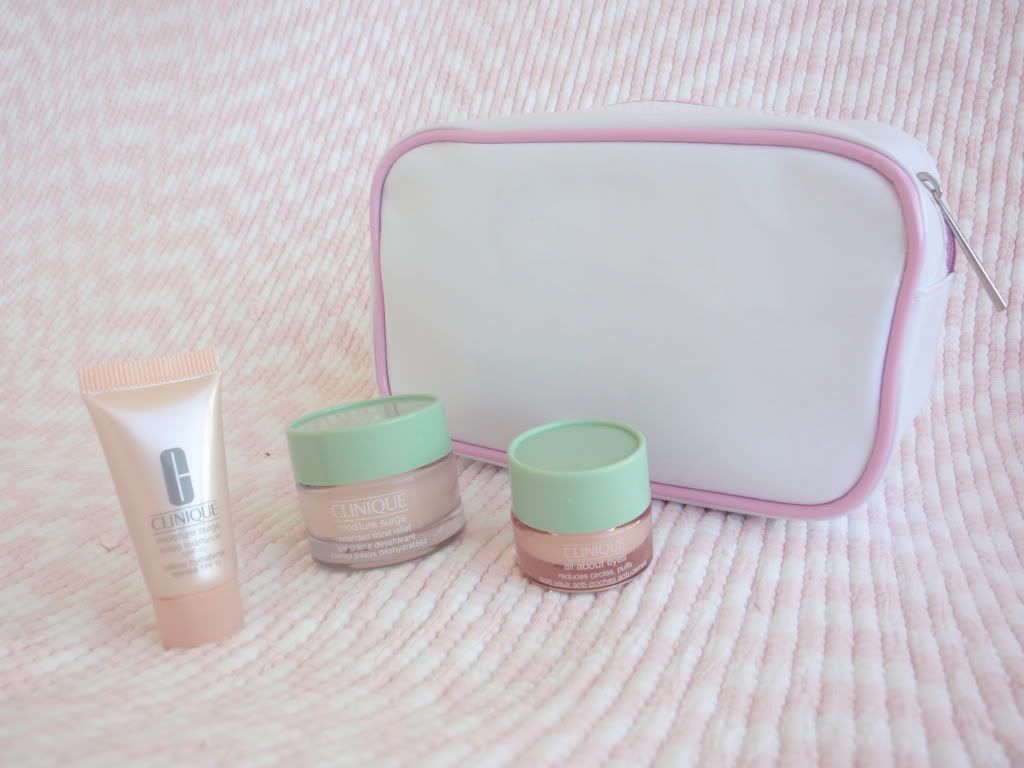 A few weeks ago before leaving in vacations Sephora had an amazing sale on a Clinique kit where which one had three products inside of a PVC purse and for different skin types. For myself the best one was the hydration pack cause I'm doing a skin treatment and so is asking for it!
I have to tell you... it's really good and I'm very happy with my choice! With just a few times putting on I saw results on my skin. I'm putting it at night before heading to sleep and I wake up with a super soft skin!
These are kits great to try products that you don't know and you would like to but you don't want to spend a lot of money in something that you could not like or even won't result, right?
This small purse has three different products and in small sizes but let me tell you that this will last forever!! I have mine for about three weeks putting on almost every night and I still have a lottt (the pictures below were taken recently)! Seriously, you don't have to put too much. Just a small amount cause it's really easy to spread and it's also a gel, so I think you can understand.
From this pack I'm only using two of them by night and the other one in the morning because it's a kind of BB cream. If you have any questions about just leave me a comment below and I will be pleased to help you! =)
Enough of presentations here are the products...
Há umas semanas atrás antes de ir de férias, a Sephora teve à venda um kit Clinique a um preço especial com três produtos dentro de uma bolsa em PVC para diferentes tipos de pele. Eu aproveitei essa promoção e comprei para mim o pack de hidratação que era o que mais se adequava a mim neste momento, uma vez que estou a fazer um tratamento de pele intensivo e hidratação é o que ela precisa mais agora!
Mas realmente tenho que vos revelar... este kit é fantástico e estou super contente com a minha escolha - sem contar que é perfeito para levar nas viagens de férias! Com apenas algumas aplicações consegui ver resultados na minha pele. Os meus passos para aplicação têm sido à noite antes de me deitar e acreditem, acordo com a pele super suave!
Estes kits são igualmente óptimos para experimentar produtos que não conhecemos e que gostaríamos, mas que realmente não queremos gastar muito dinheiro em algo que não sabemos se resulta ou não, ou se vamos gostar ou não. True story, right?
Esta pequena bolsa traz três produtos diferentes em tamanhos mais pequenos dos normais, mas deixem-me que vos diga que isto dura uma eternidade! Eu tenho o meu à três semanas, ponho creme quase todas as noites e ainda tenho muitooo (as fotografias em baixo foram retiradas muito recentemente)! Isto porque como os cremes têm uma textura em gel não precisamos de aplicar muito porque fica espalhado facilmente.
Deste kit apenas tenho usado dois cremes à noite e o outro de dia porque é um género de BB Cream. Se tiverem alguma questão que queiram ver esclarecido sobre esse kit deixem-me um comentário em baixo que terei o maior prazer em vos ajudar!
Agora chega de apresentações e vamos conhecer estes produtos...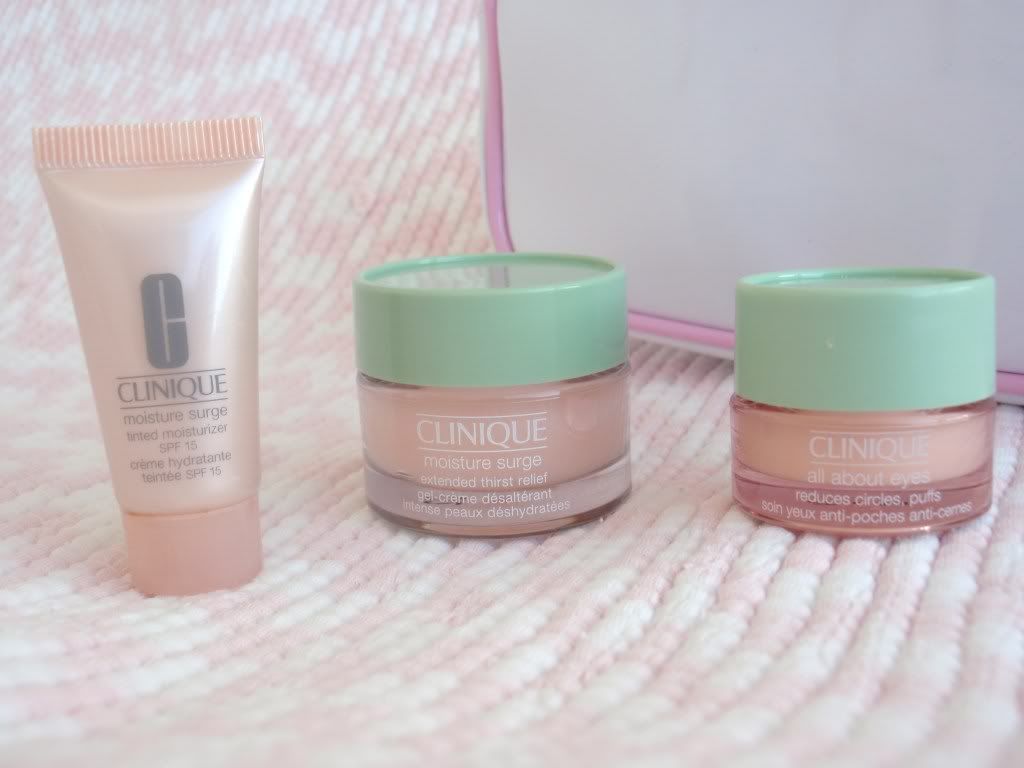 - Tinted moisturizer with SPF 15 makes it better because besides you'll get some color on your skin you're also gonna be protected from the sun. This is a kind of a BB Cream.
- Creme hidratante com cor e SPF 15 é mais uma razão para a compra, uma vez que para além de ganharmos alguma cor como com a base ainda ficamos protegidas do sol. Tal e qual um BB Cream.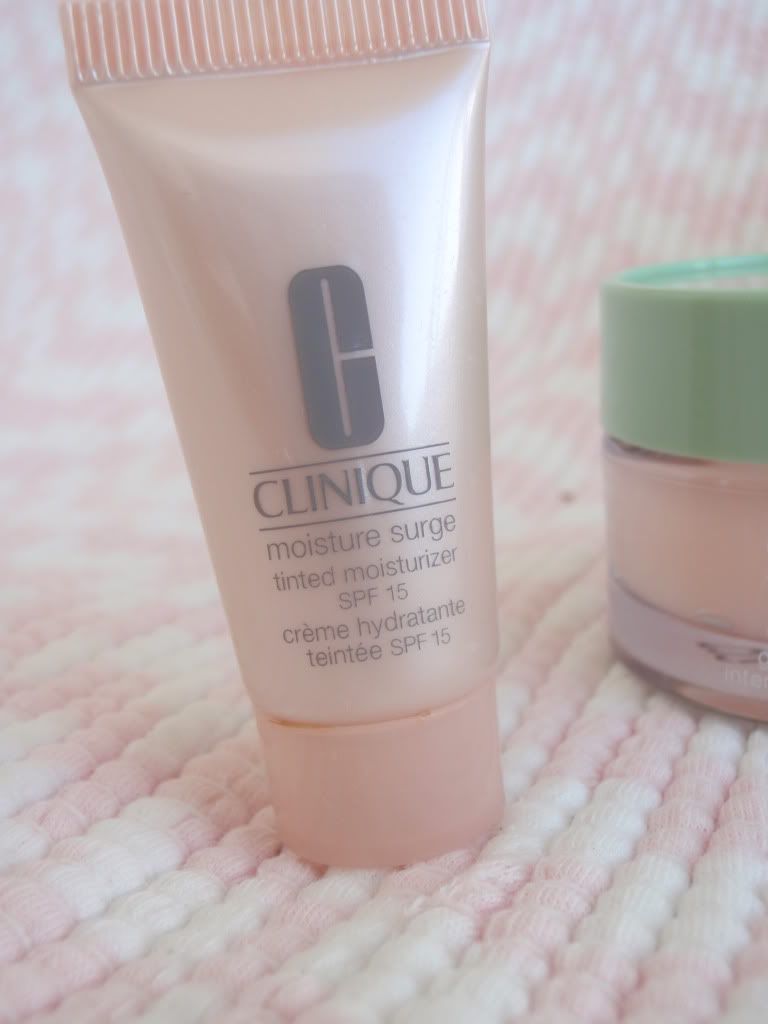 - Extended thirst relief is a refreshing cream-gel that instantly replenishes skin with 24 hours of soothing hydration. I feel so good every morning when I look in the mirror and my skin looks bright and hydrated! Perfect! It's really good!
- Extended thirst relief é um creme-gel refrescante que ajuda a pele que está desidratada a recuperar com 24 horas de uma hidratação calmante. Pessoalmente sinto-me muito bem todos os dias de manhã quando acordo e olho para o espelho e a minha pele está diferente, mais hidratada e radiante! É perfeito! Mesmo bom!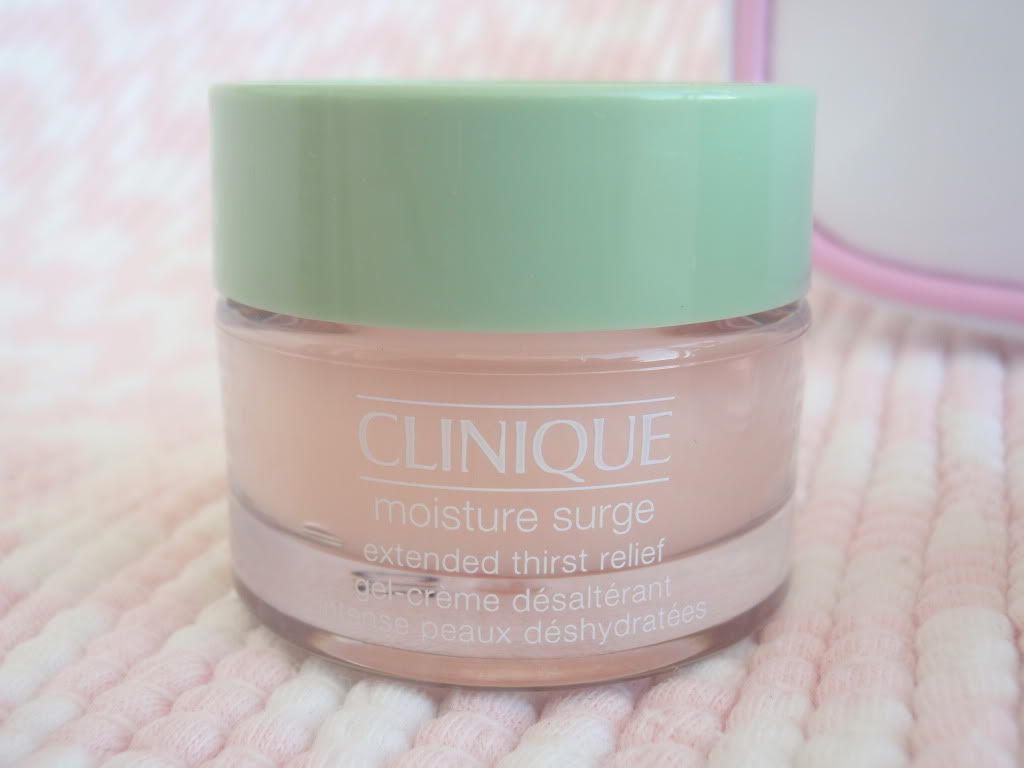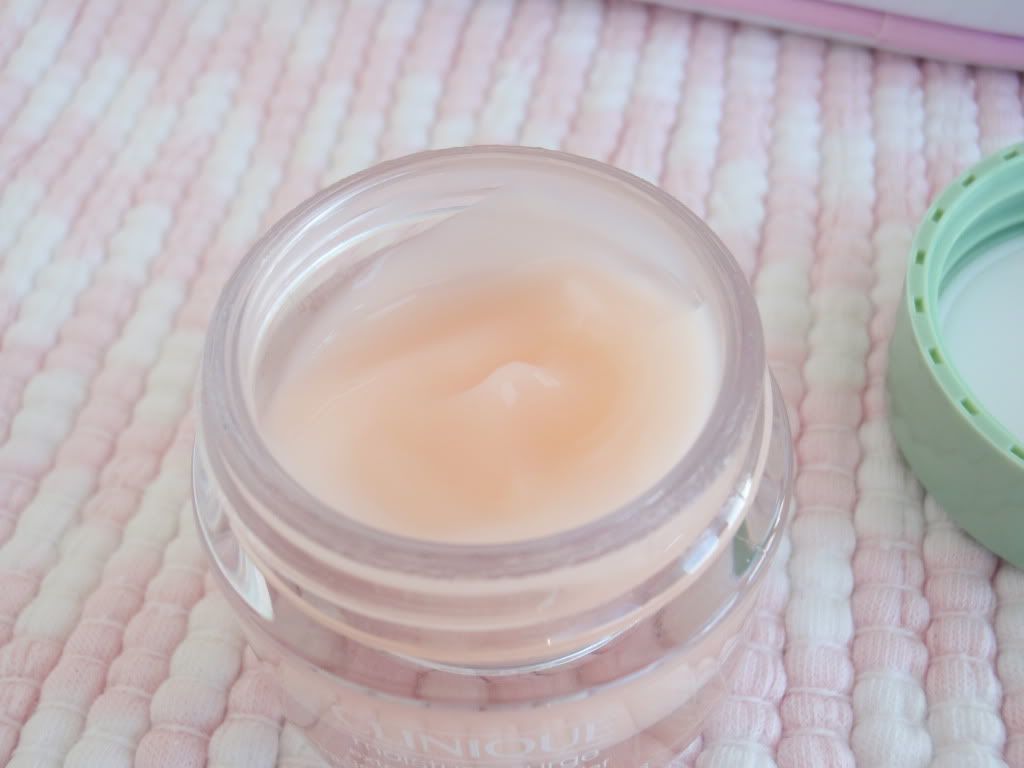 - All about eyes is a lightweight eye cream that diminishes the appearance of eye puffiness, darkness, and fine lines. After these three weeks putting it on I see differences around my eyes, they're not that tired and so reduced my dark circles. I also don't need to use concealer that much.
- All about eyes é um creme com uma textura super leve para os olhos que diminui o aparecimento de inchaço dos olhos, a escuridão, e linhas finas, ou seja, adeus olheiras! Após usá-lo durante três semanas já vejo diferenças à volta dos meus olhos, não estão com aquele ar cansado, inchado e por isso reduziu os meus dark circles. Para além disso, não tenho utilizado muito concealer.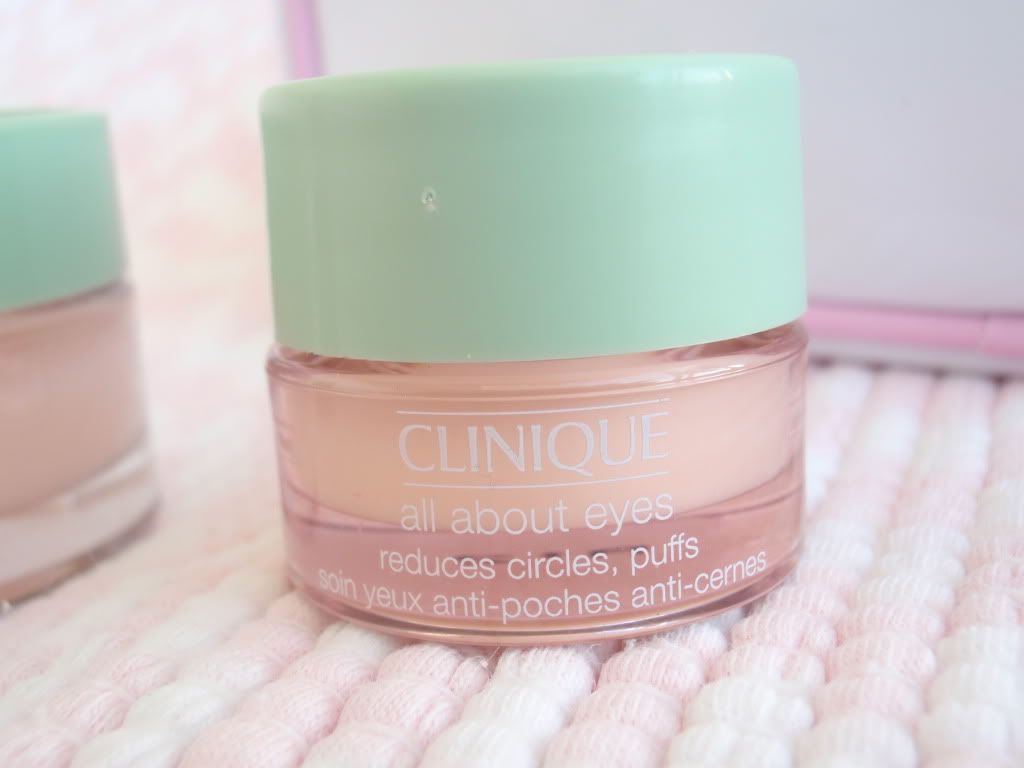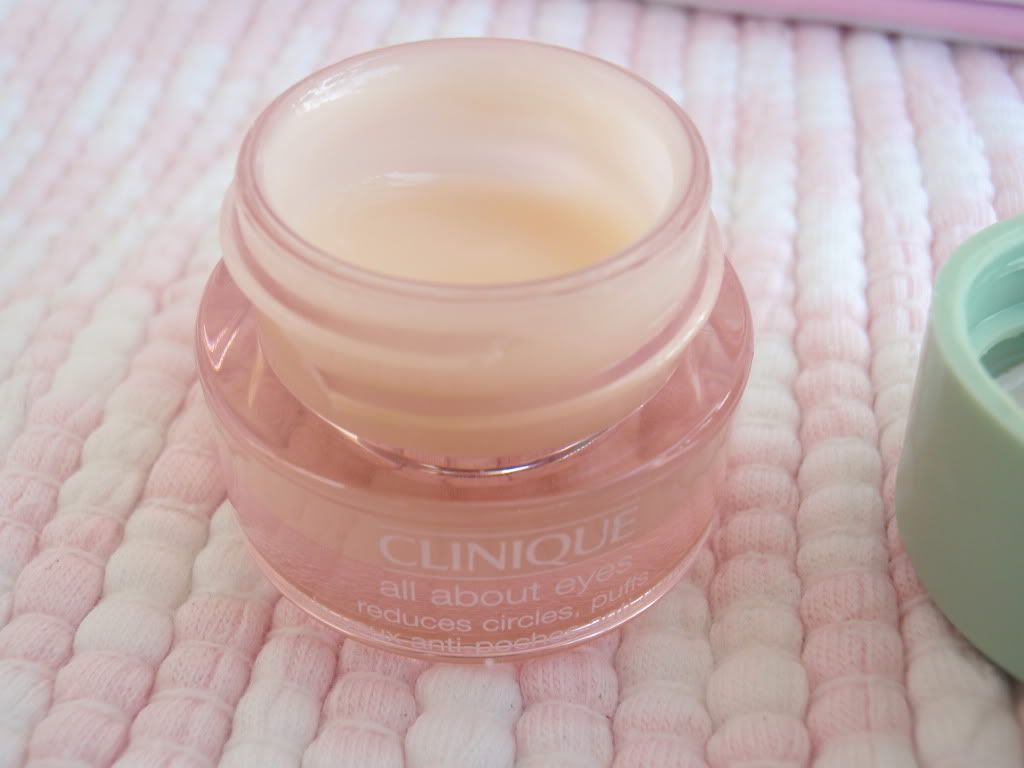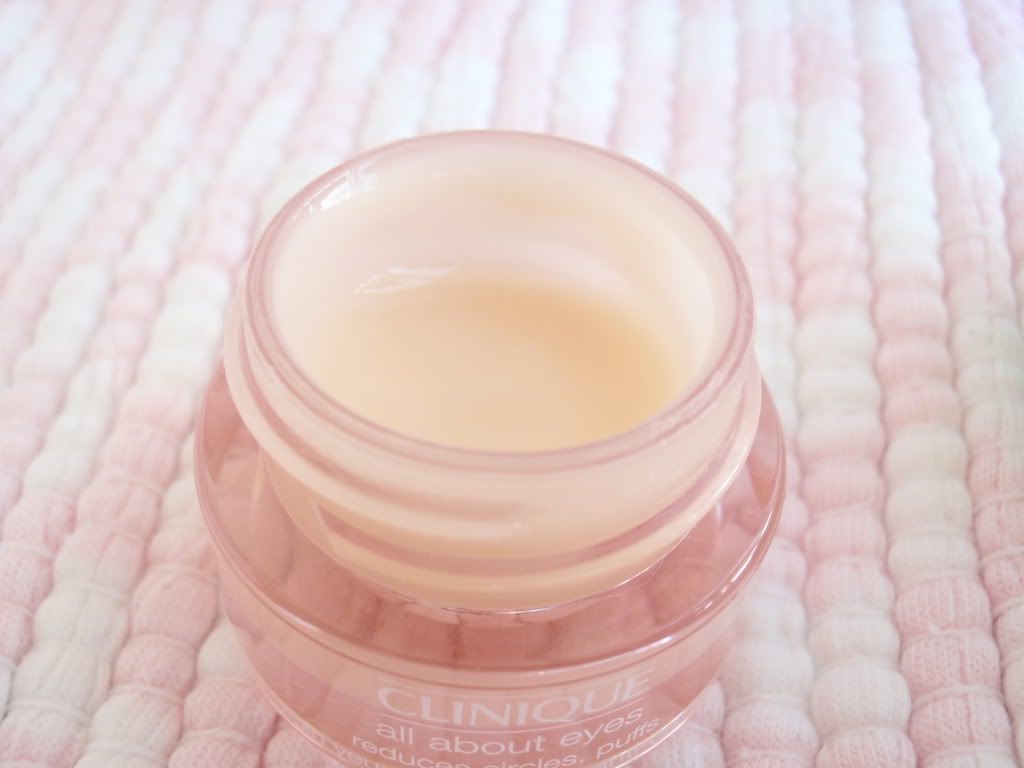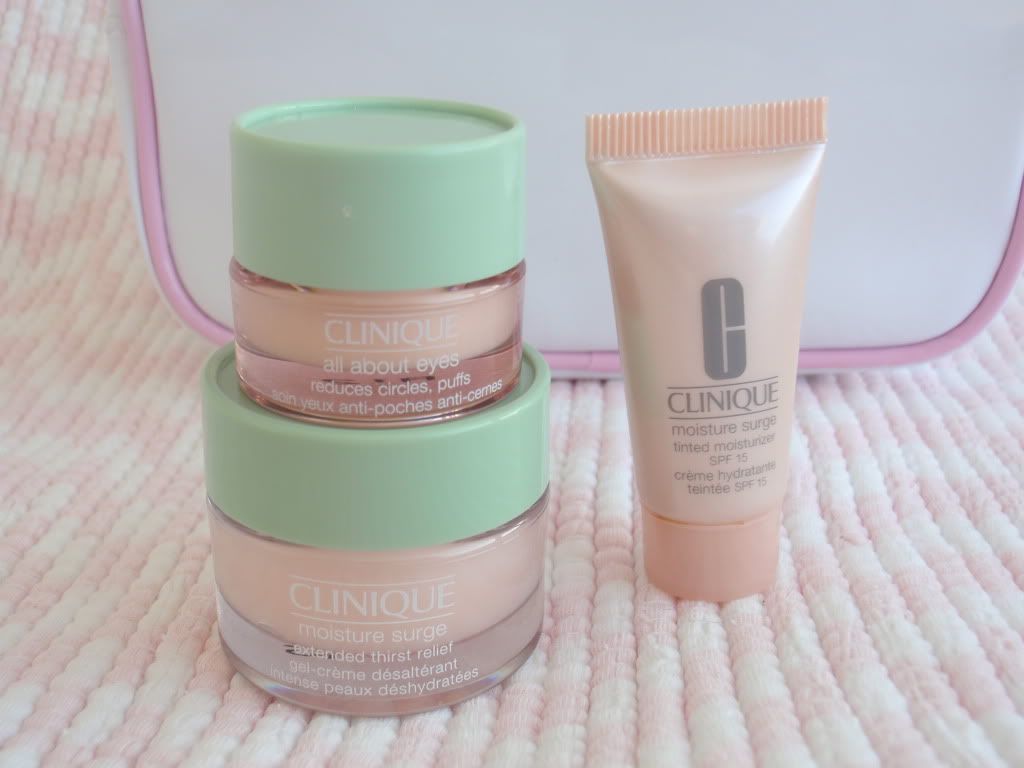 Price

/Preço: 9,90€



Love,
I