After being out for a while in this post I'm leaving some pictures of an outfit back in August some days after my haircut that I forgot to share with you - with so many work late August to leave my previous job, I forgot! - from a sunny day in sunset where I wore a printed t-shirt "New York Fashionista" with pictures from NY streets and some kind of graffitis on it in every pictures, some kind of notes, and my high waisted blue trousers.
Hope you like it!! Don't forget to follow on Facebook and Twitter! And if you have a Pinterest, take a look at mine here! More pictures below!
Depois de ter estado ausente durante um tempinho, neste post venho-vos mostar umas fotografias de um outfit do final de agosto alguns dias depois de ter cortado o cabelo, mas que com tanto trabalho que tive nessa altura quando deixei o meu antigo trabalho - enfim, passagem de tarefas, bla bla bla - não vos cheguei a mostrar, de um dia ao pôr-do-sol onde combinei uma t-shirt estampada "New York Fashionista" com algumas fotografias a preto e branco das ruas de NY e com um género de grafittis por cima para lhe dar uma cor como se fossem umas notas com as minhas calças azuis subidas.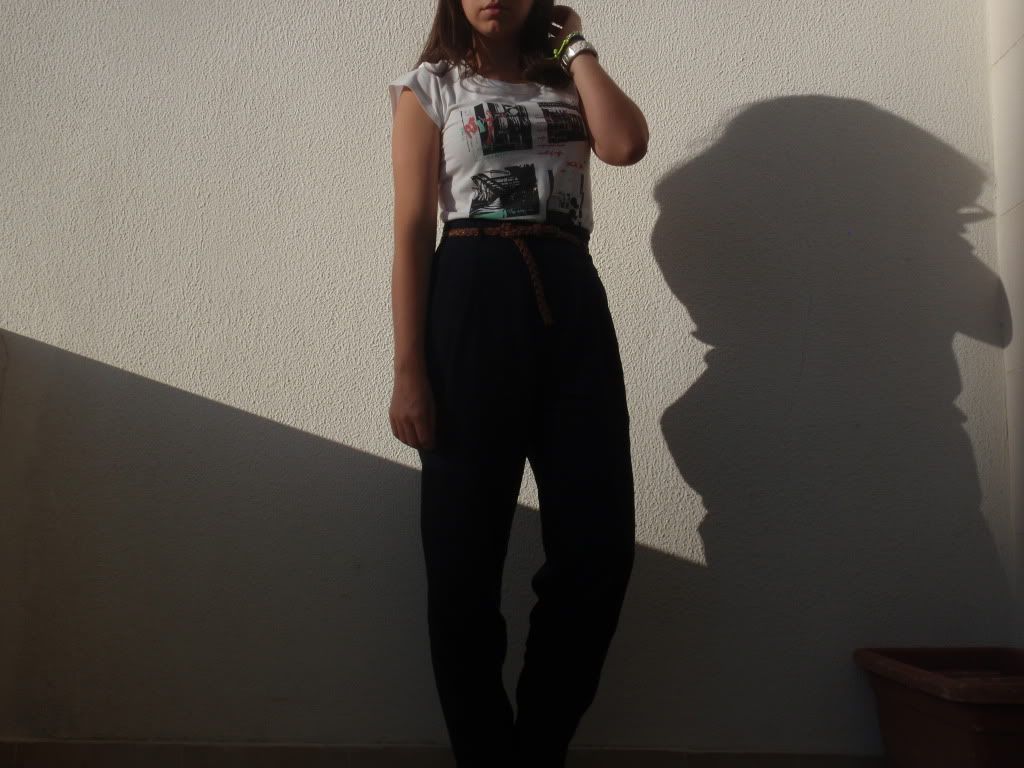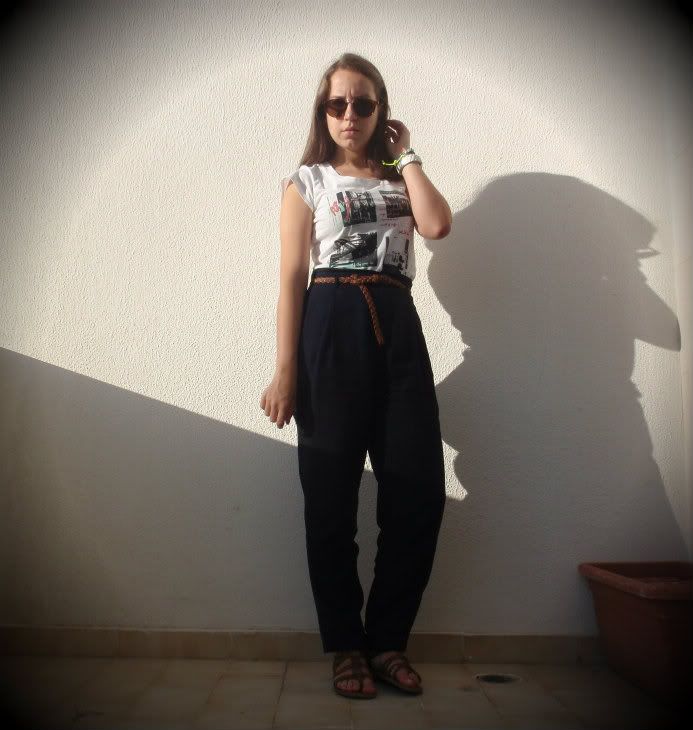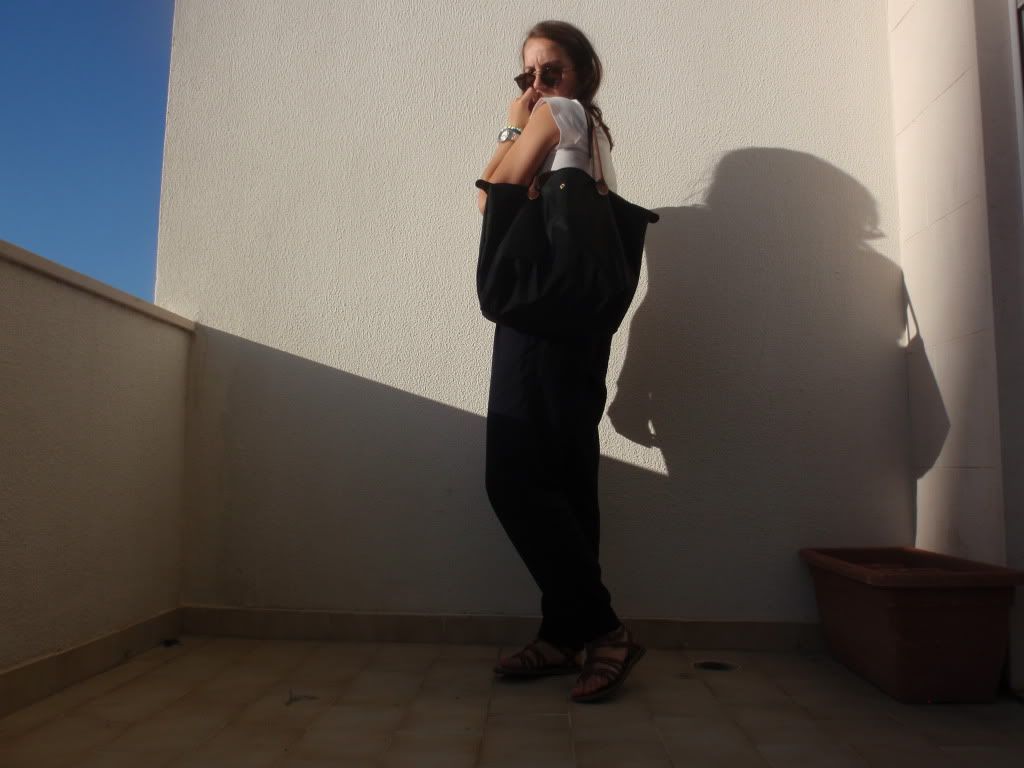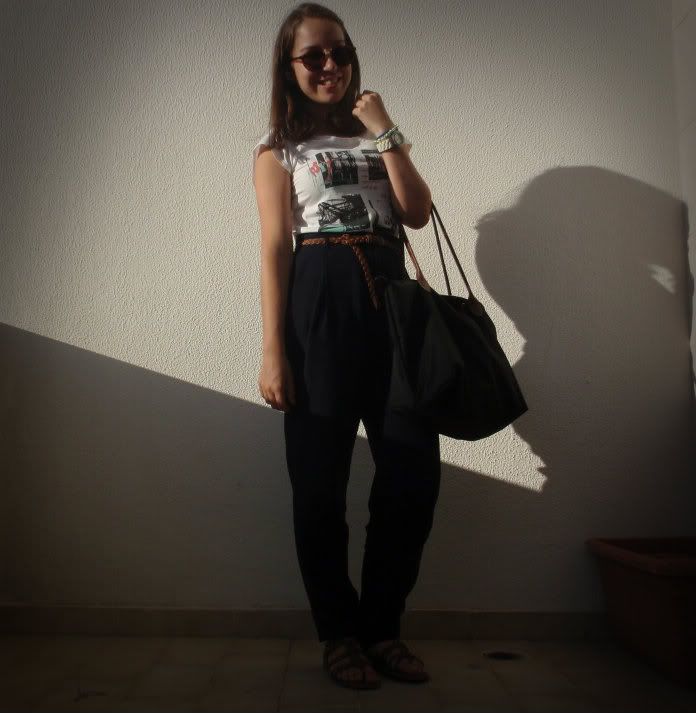 And looking back at these pictures I can really see how my hair already grown in just one month!! It's very different! I didn't remember how fast my hair usually grows! Yeah! Like it, like it!
E só de olhar para estas fotografias já consegui perceber o quanto o meu cabelo já cresceu em apenas um mês! Acho que já está super diferente! Já não me lembrava de como ele crescia tão rápido! Yeah!
Love,
I