Today is going to be recorded the 2012 Victoria's Secret Fashion Show and while we wait to watch on December 4th, I leave you some pictures from last year where it really is magic! Common, who are those girls?? They really are "bomb shells"!
Don't come to tell me that you're not that into it! Who's the girl that would never wanted to be just like them?
I've been watching the shows for 3 or 4 years from now on TV (portuguese TV, on CBS 2 years ago and youtube last year) and every year they surprise more and more with amazing performances and amazing lingerie and wings! Can't wait to see all that glamour and fantasy and colorful looks that makes me wishing for all those weet pieces! This year the brazilian topmodel Alessandra Ambrosio will walk the runway with the 2.5 million dollar bra following Miranda Kerr's last year with the performance of Rihanna, Justin Bieber and Bruno Mars!
This will promise ladies!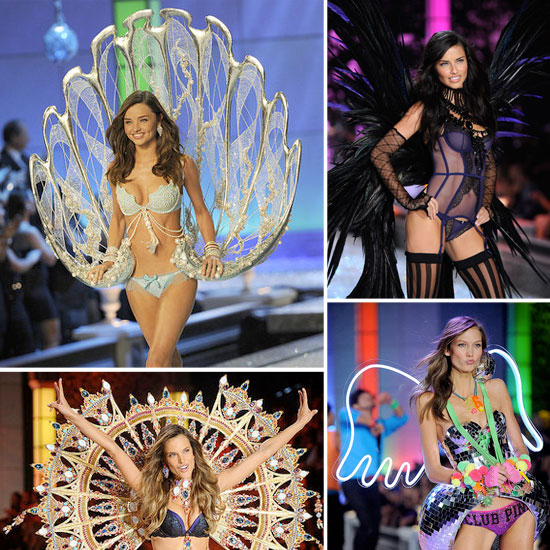 Check last year's Fashion Show!
Love,
I