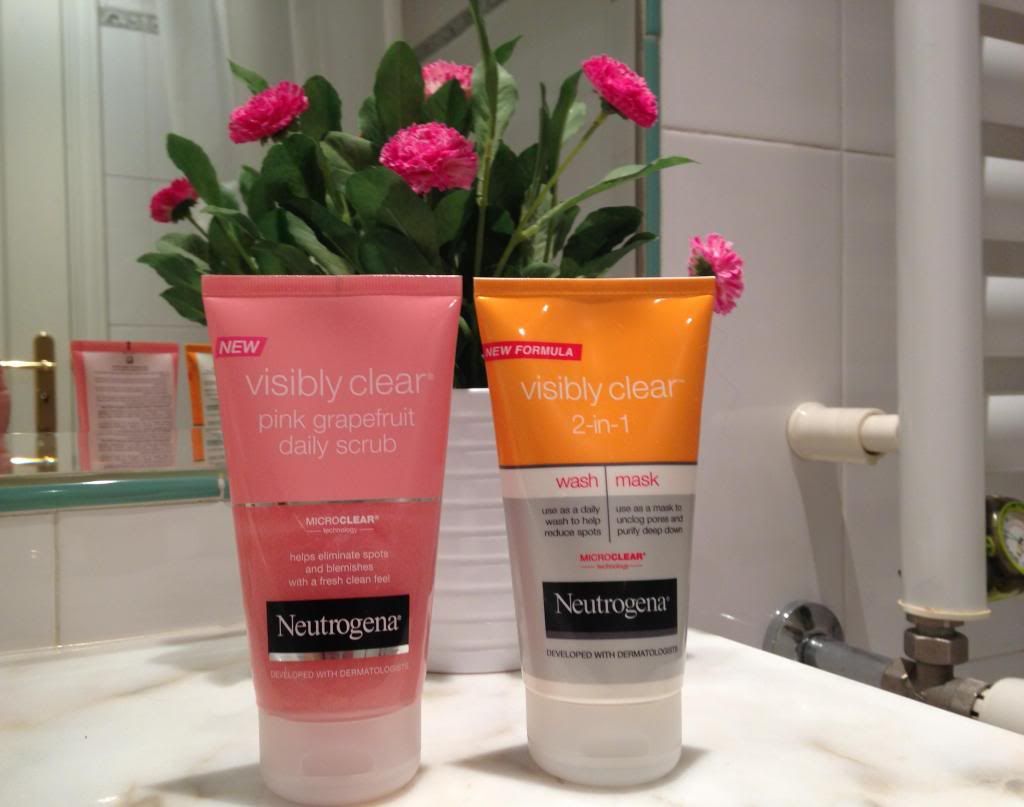 A new week is starting (with rain in Lisbon - hello fall!) and I want to share with you some of my favorite beauty products I'm using for a while.
A few months ago on my trip to London I found at Boots a few products from Neutrogena I was waiting to have for years because in Portugal we don't have any products from that category. So, I brought with me two facial products that are the best, really the best! I feel my skin so different everytime I use it, very clean, soft and fresh! I never found products for my face that would leave my skin so perfect. Even my dermatologist loved the idea when I told him that I was using these products that he didn't know about its existence...
So, here they are:

- Visibly Clear Pink Grapefruit Daily Scrub is an uplifting daily scrub for clearer, fresher and healthier looking skin everyday. With powerful MICROCLEAR® technology and exfoliating microbeads the formula unclogs pores to clean deeply and help eliminate spots and blemishes. Also smells really good!! =)

- Visibly Clear 2-in-1 can be used in two different ways to remove impurities and help eliminate spot-causing bacteria. As a daily wash - it effectively removes dirt, oil and impurities and helps reduce and prevent spots and as a mask - the soft clay based formula absorbs excess oil and unclogs pores to purify skin deep down.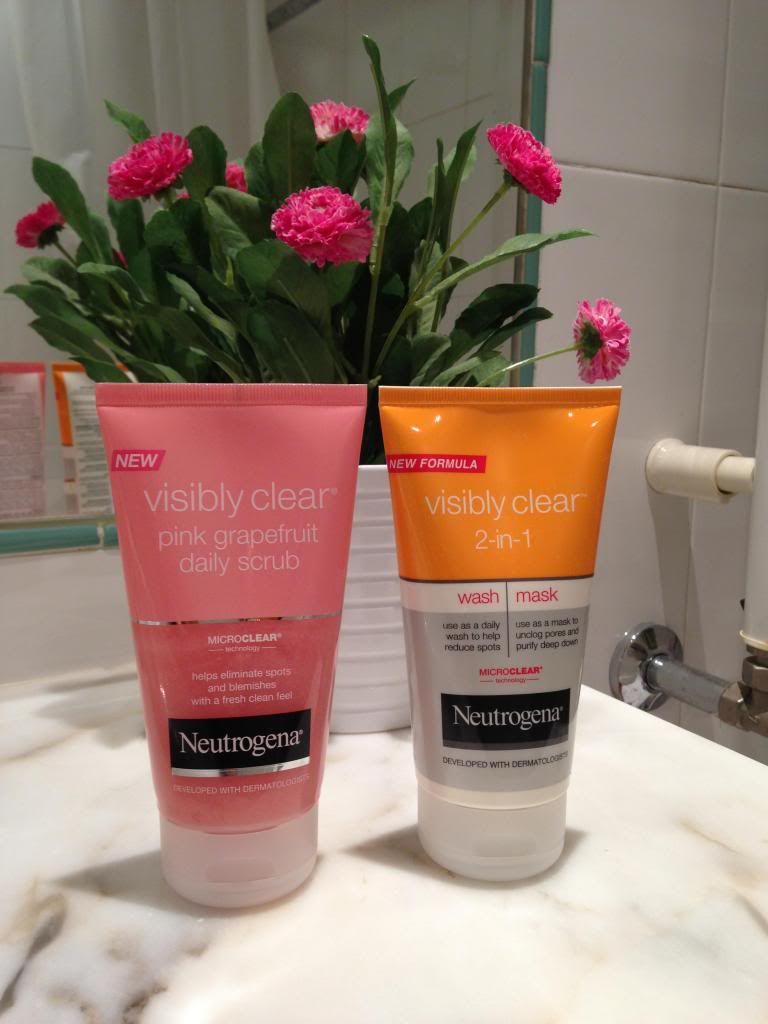 Trust me, they both do what they say!! And the best part is that we can use it everyday!!
It was on sale so I got these two for a really good price!
Find them here:
Does anyone knew these products? Hope you enjoyed this post!!
Love,
I